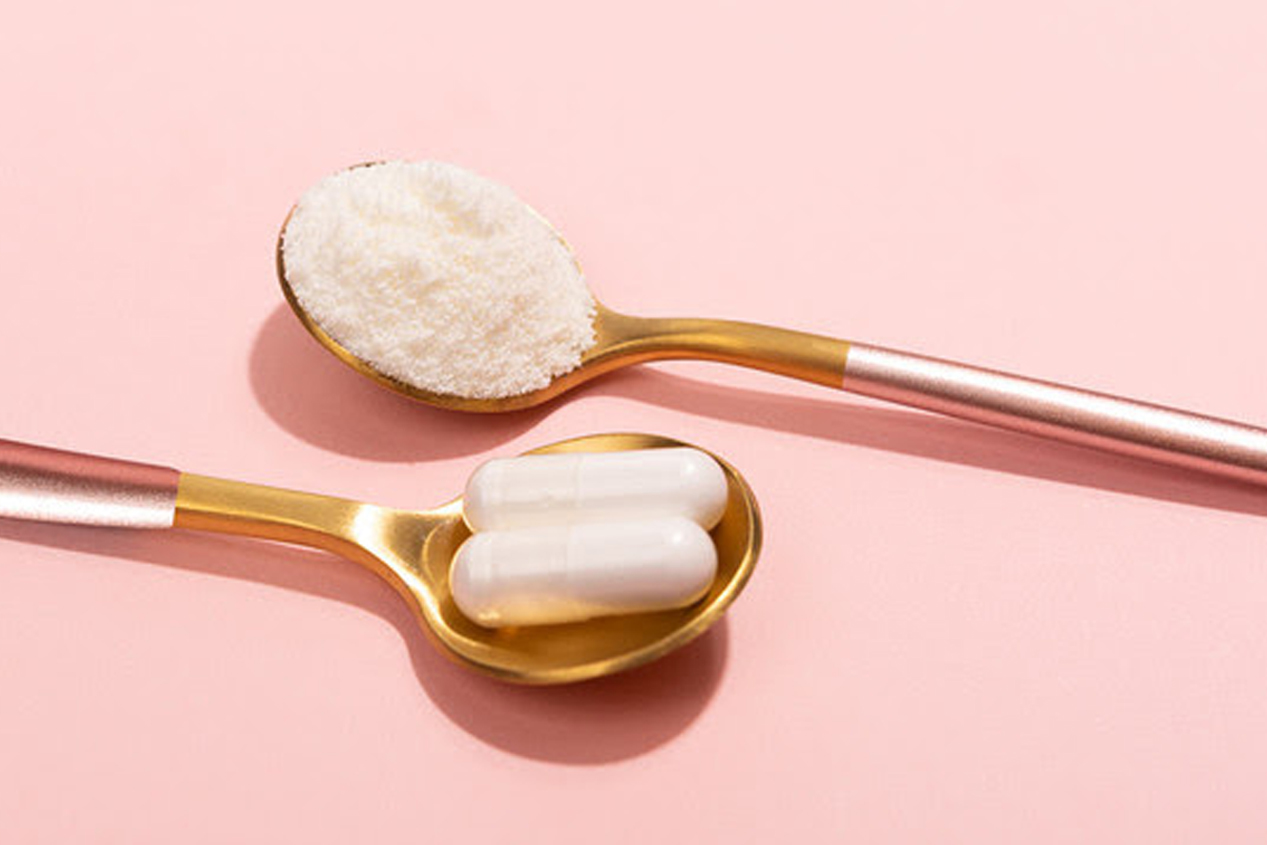 Five Incredible Health Benefits of Collagen & Gelatin Supplements
15/10/2020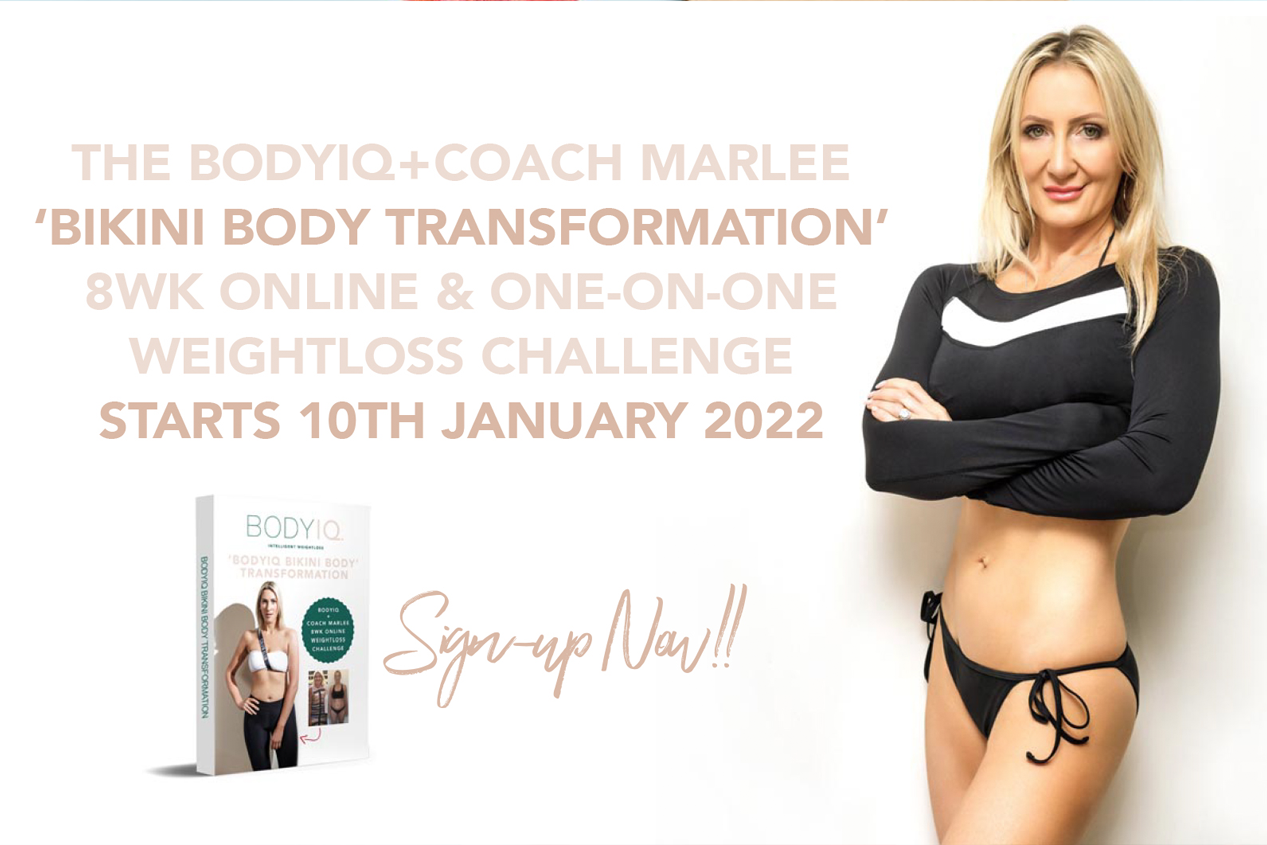 2022 BodyIQ Bikini Body Transformation 8 Week Weightloss Challenge
17/12/2021
12 Christmas Gifts Of Health You'll Want All For Yourself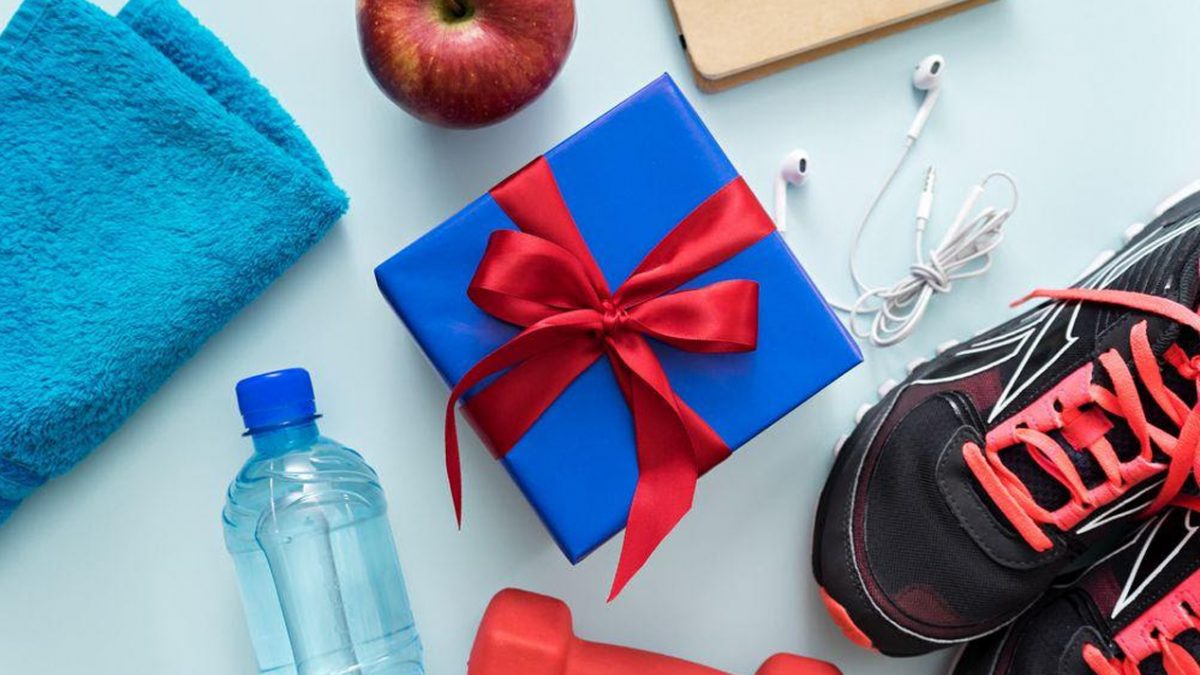 Here is a roundup of BodyIQ's favourite Christmas gift ideas to spoil, pamper and heal with beautiful and functional gifts for everyone.
Welleco Super Elixir Caddy
With sleek lines and an art-deco aesthetic, the Super Elixir Caddy is a lifelong keepsake for the wellness warrior and the art enthusiast. It's a daily health supplement formulated using a combination of 40+ naturally derived ingredients, including wholefoods, herbal extracts, vitamins, minerals and probiotics. Created by Dr Simone Laubscher PhD, it helps support overall gut health, provides immune support, enhances energy, and helps support the appearance of healthy skin, and stronger hair and nails. It helps support the production of healthy connective tissue, and the formation of collagen for skin, hair and nails health. The antioxidant properties assist with reducing free radicals in the body and healthy skin. Buy online from: www.welleco.com or any David Jones store.
Inner Health HRV
Get a HRV device (Heart Rate Variability) to dramatically improve emotional wellbeing and create psychological coherence for increased harmony in our mind, emotions and body. It's also an important indicator of health and fitness and a marker of your biological ageing and it literally sets your goals on fire!
Get yours online from target="_blank">www.optimoz.com.au and see for yourself instantly what benefits positive emotions have on how you think, feel, perform and attract, versus what stress and negative emotions do, affecting cognitive function and your everyday performance.
Oura Ring
Oura combines advanced sensor technology and a minimal design with an easy-to-use mobile app to deliver precise, personalized health insights straight from the most reliable source: your body. It tracks key signals from your body, delivering critical insights to help you build good habits and harness your body's potential every day.
It measures; resting heart rate, HRV, respiratory rate, body temperature, sleep (light, deep, REM), night time movement, sleep timing and quality. Day and night, Oura helps you realize your potential through three simple scores: Readiness, Sleep, and Activity. With Oura you can manage weight, stay healthier – longer, perform at your best, know exactly when you'll perform physically at your peak, be more productive and avoid hangry mistakes. Get it online: www.ouraring.com
My bkr
You've just found your hydration soulmate and the thing that's about to become the best thing you've ever owned with built-in lip balm. bkr is a magical accumulation of little details that together feel like luxury. It's like the perfect t-shirt of water bottles. It's soft and pretty, it feels right and fits right, you'll want it in every colour, it's effortless, you can't help but love it, and it becomes an extension of you. A little wellness, a little self-care and a whole lot of style. Endlessly refillable and beautifully sustainable designer glass water bottles. It's a must have! Available online: www.mybkr.com or from MECCA.
Infraredi Mini
Elevate your health with red light therapy! Red light and near infrared light therapy has been shown to assist with anti-aging on our skin, combat neurological disease, fight depression and anxiety, increase fat loss, speed up recovery from exercise, normalise thyroid function, improve your sleep, increase strength and endurance, combat certain autoimmune conditions, fight hair loss, and speed up healing from injury. It's been well documented that red light wavelengths specifically have many rejuvenating and longevity-boosting benefits. In fact, it's been even questioned as to whether or not red-light therapy should be allowed in athletic events because of its effectiveness on enhancing physical performance and muscle recovery time. It's superhuman stuff! Australian supplier: www.infraredi.com.au

Five Minute Journal (5MJ)
It's the simplest thing you can do to start your day happier. The 5MJ is your secret weapon to focus on the good in your life, become more mindful, and live with intention. It's one of the simplest ways to consistently ensure you're improving your wellbeing and happiness – in terms of achievement and actual measurable results. It's the best thing you can do to start your day positively and end it a success. Get yours here: www.intelligentchange.com
Tracy Anderson's Metamorphosis
The revolutionary Metamorphosis by Tracy program is an at-home toning favourite for so many around the world – just join the insta community and see for yourself.
There are four different incarnations of Metamorphosis by Tracy, all dedicated to a different body type (Glutecentric, Hipcentric, Abcentric, Omnicentric) and each program gives you a new workout every 10 days customised to your specific body type. But what is truly special about Metamorphosis is that it wakes up every woman's accessory muscles and gets you started on a consistent and successful path to your ideal body. In addition to the hour-long workouts, Metamorphosis comes with items to track your progression, as well as access to the online Metamorphosis community so that you can connect with others and join the Metamorphosis discussion. It's pretty f'ing great 'cause it works! Get it from: target="_blank">www.tracyanderson.com/shop/metamorphosis-90-day-glutecentric/
Glow & Collagen Duo
Our favourite skin and wellness duo by The Beauty Chef! Glow Inner Beauty Powder: A daily beauty essential containing more than 20 organic, bio-fermented and probiotic superfoods to support digestive health, as well as Dunaliella salina, maqui berry and queen garnet plum, zinc and vitamin C for glowing skin and a healthy belly.
Collagen Inner Beauty Boost: A bio-fermented probiotic elixir containing a supercharged blend of superfoods including maqui berry, acai, papaya, blueberry, goji berry, pomegranate and grape seed extract to help improve skin texture and combat fine lines for firmer, naturally plump skin. Online: www.thebeautychef.com.au or any David Jones store.

Ere Perez Skincare & Makeup
A line of products dedicated to skincare and makeup with a mission to make simple and natural cosmetics with powerful botanical ingredients to ensure healthy and radiant skin. A 100% green, sustainable and strictly cruelty-free brand.
Our favourite? The Quandong Green Serum; Akin to a green smoothie for your face, this superfood serum is packed with nutritious goodies for happy, balanced skin. This serum can help reduce signs of fine lines and calm angry or inflamed skin and powerfully deliver essential enzymes and retinol straight to the skin. Shop Online: www.makeupink.com.au/shop/
Bala & Stylerunner Wearable Weights
Beautiful, functional fitness accessories that will change the way people move and inspire movement daily. These fully adjustable wearable weights are designed to be worn around your wrists or ankles to introduce resistance to your workout easily and comfortably – adding a constant resistance to any workout to help burn fat and tone. Fantastic for yoga, running, aerobics, pilates, power-walking, travelling, home workouts, core training … you name it! Buy from: www.sylerunner.com.au or www.shopbala.com

Bella Beat
This wellness tracker has raging reviews because it's so much more than a fitness tracker. It's a gorgeous and functional jewellery piece that tracks menstrual cycles, sleep, stress levels, hydration, monitors levels of activity and offers guided breathing and meditations. It also doesn't have to be worn in any particular place — it adapts to whether you decide you'd like to wear it as a necklace or hide it as a clip on your bra.
BellaBeat 'Urban' (water-resistant) is an everyday wellbeing tracker designed to keep your health and fitness on track! It also has a fully customised, motivating reminder system to help you remember to take your vitamins, drink more water and get up and move and the built-in mindfulness and guided meditation function teaches you to calm your mind and stay focused. It predicts your period and fertile days, providing valuable insight into your body's rhythms and cycles and has an inbuilt smart alarm to remind you to go to sleep and to gently wake you up in the mornings. Buy from: www.bellabeat.com

KOA Recovery Voucher
The perfect gift of health, happiness and wellness. Detox, heal, relax, restore, rejuvenate and optimise your wellness. KOA Recovery offers evidence based treatments with a range of benefits to both your physical and mental self and naturally optimise your body's ability to heal itself.
Using the latest technology from around the globe, KOA allow your body to function optimally with whole body cryotherapy, float therapy, infrared sauna, compression therapy (NormaTec) and electrical muscle stimulation (Compex). Our favourite; The infrared sauna, to help get rid of toxins on a cellular level, reduce water retention, rejuvenate skin and boost collagen production, improve circulation, mobilise and burn fat and relieve sore muscles. Buy online: www.koarecovery.com.au