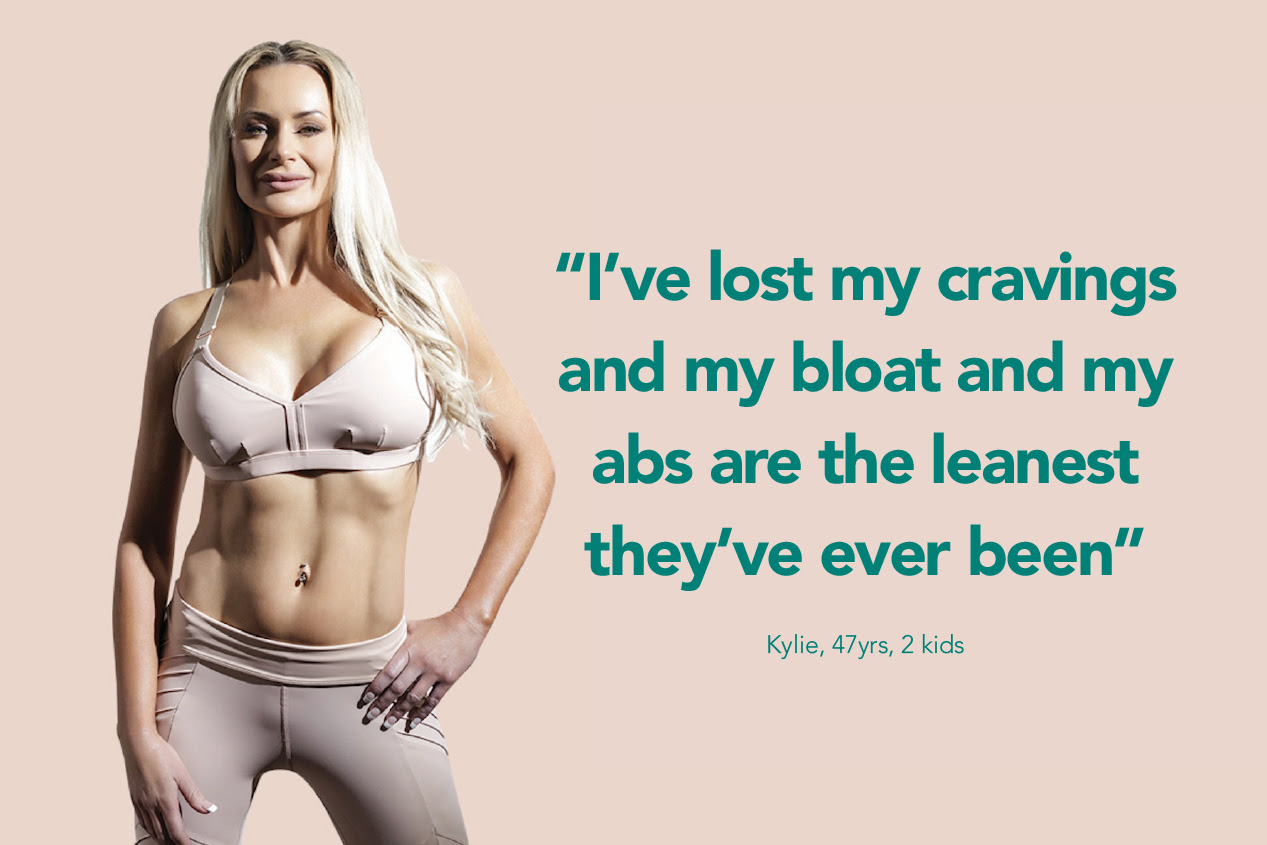 Meet The BodyIQ Babes
10/09/2020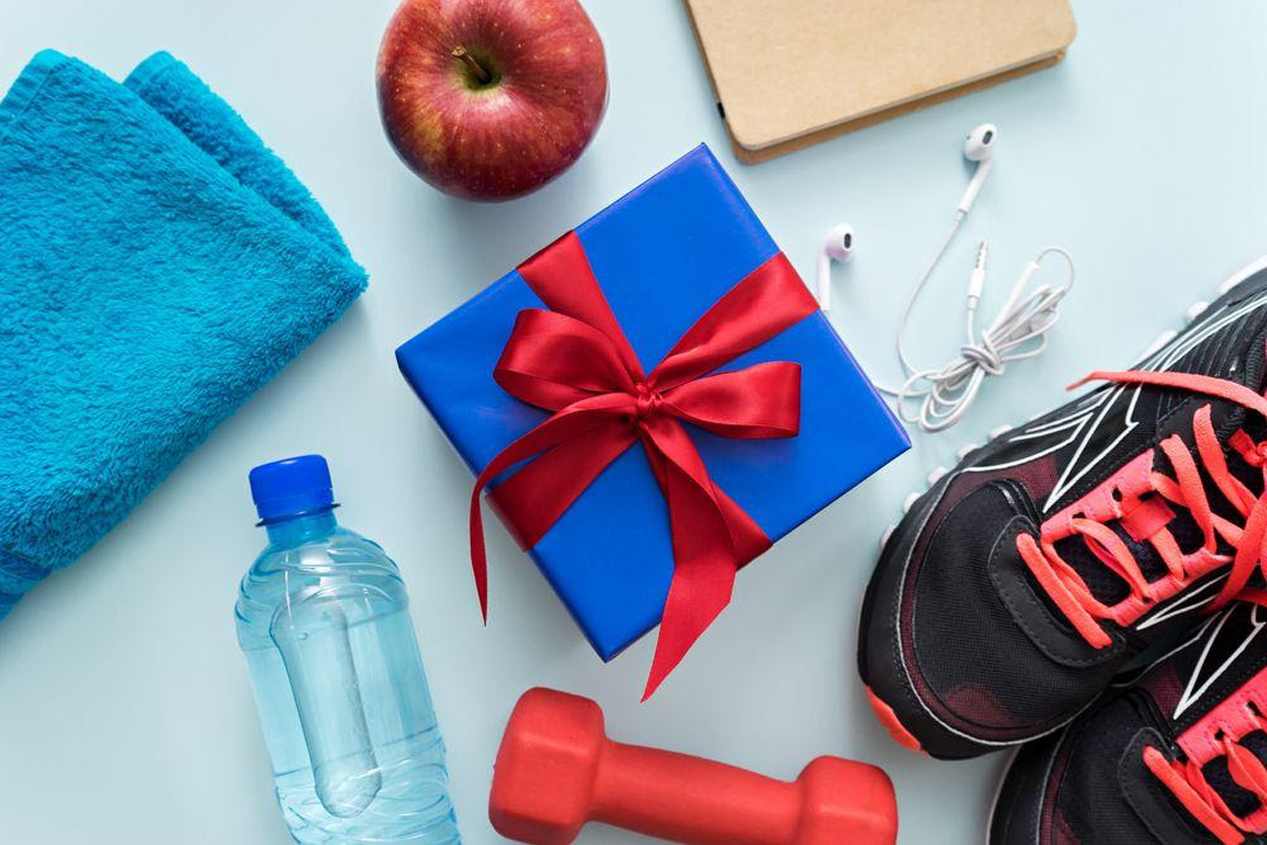 12 Christmas Gifts Of Health You'll Want All For Yourself
10/12/2020
Five Incredible Health Benefits of Collagen & Gelatin Supplements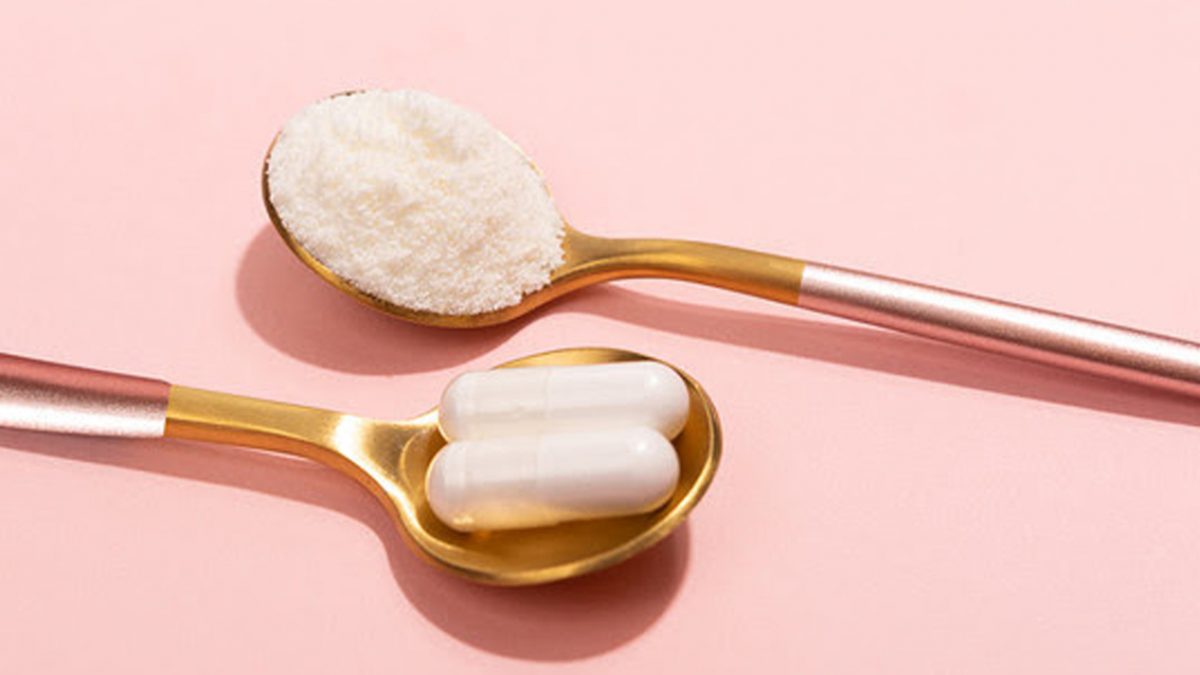 Collagen, found in organ meats and connective tissue, is the most abundant protein in your body, and surprisingly plays a large role in the appearance and youthfulness of your skin. Are you getting enough collagen in your diet?
Collagen is a structural protein that acts as a building block for your bones, teeth, muscles, skin, joints and connective tissues. Think of it as the glue that holds your body together. The most abundant protein in the body, collagen makes up more than one-third of your total protein.
When it comes to the health benefits of gelatin and collagen, they are actually identical. That's because gelatin is the cooked form of collagen. The cooking gives it a very different texture and is what gives them different uses. Both contain glycine, proline, and hydroxyproline, the three amino acids your body uses to make new collagen to support joint health, skin health, and a robust gut lining. These amino acids are hard to come by in the modern diet, unless you're eating lots of organ meat and connective tissue.
Starting at about age 35, your collagen production naturally begins to slow. By age 40, collagen begins to deplete faster than your body can reproduce it. By age 60, over half of your body's collagen has been depleted. In addition to aging, other factors impacting collagen levels, include genetics, smoking, pollution, excessive sun exposure and nutritional deficiencies.
What is Gelatin?
Gelatin is collagen that is cooked long enough for the amino acids to start breaking down into smaller components, which are then extracted, filtered, then dried into sheets or powdered. Common sources of collagen used to make gelatin include the skin, bones and connective tissues of cows, chicken, pigs and fish.
What is Hydrolyzed Collagen?
Put simply, the act of hydrolyzing something means to break it down using water. Gelatin is partially hydrolyzed collagen.
In hydrolyzed collagen (also known as collagen hydrolysate), amino acid bonds are broken down even more than in gelatin – the result is collagen that is easily dissolved in either cold or hot water, and easily digested by the body since the proteins are smaller.
Using Gelatin & Collagen Hydrolysate
There are many ways to use collagen hydrolysate and gelatin to get a dose of beneficial amino acids and boost collagen production. Gelatin and collagen hydrolysate are both flavourless, so they are very versatile, but they can't be used interchangeably.
Collagen hydrolysate will not 'gel' as gelatin does, so it can't be used in recipes that request gelatin like marshmallows, puddings or fruit snacks. But unlike gelatin, collagen hydrolysate will dissolve in cold or hot liquids, so you can add it to almost anything including yoghurt, smoothies and celery juice.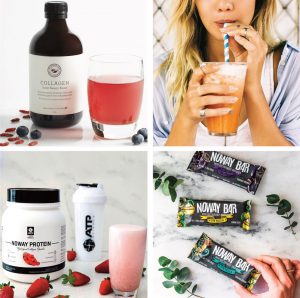 7 Collagen & Gelatin Health Benefits;
Smoother, More Hydrated Skin. Collagen makes up the bulk of your skin, but your body makes less collagen as you get older – starting in your 30s. The result? Sagging skin and fine lines. Studies show that taking collagen or gelatin supplements can support plum skin and keep the wrinkles at bay for longer. Adding 5-10g of collagen and/or gelatin to your daily routine will make your skin younger, more elastic and more hydrated.
Stronger Joints. Research shows that taking hydrolyzed collagen or gelatin, reduces joint pain and boosts the density of your cartilage, making joints more flexible. Other studies have shown that collagen and gelatin reduce back and knee pain and can even support strong bones.
Faster Recovery. Collagen and gelatin had been shown to reduce joint pain after exercise. Allowing you to bounce back after training feeling stronger and more recovered for your next workout.
Supports Healthy Pregnancy. Healthy, hydrated, elastic skin will fare better throughout and after pregnancy minimising loose skin and stretch marks. Collagen and gelatine also help with strengthening your joints and ligaments to help carry the physical load during your pregnancy and when your baby is born, as well as help minimise postpartum hair loss and shedding. Both collagen and gelatin are a dream for you skin as your skin goes through significant changes such as pigmentation, dullness and breakouts. And since most beauty treatments and products are unsafe during pregnancy, for those who want to look after their skin, collagen and gelatin are excellent options. Lastly, since collagen and elastin undergo a rapid breakdown after birth, collagen and gelatin can help rebuild tissues in order for your pelvic floor, abdominal muscles and uterus to heal. Collagen and gelatin supplements should contain only one natural ingredient – and zero flavours, fillers or artificial.
Helps Heal Leaky Gut. The amino acids in collagen and gelatin can help rebuild gut lining, essentially sealing off and repairing areas that are damaged. Collagen and gelatin are particularly valuable in strengthening our gut wall. As a result, it helps to keep nutrients where they need to be, and toxins where they definitely should not be! And since about 70% of our immune system in located in the gut, this will also boost your immune system function too.
Supports Thyroid Health. Collagen and gelatin both support thyroid production and can boost your thyroid hormone conversion which improves your ability to utilise T3, due to the amino acid glycine and proline.
Helps Reduce Cellulite. Cellulite affects 90% of women. Basically, collagen is a protein that helps to form the connective tissue in your tendons, ligaments and skin. If your collagen isn't formed properly or becomes damaged, then that connective tissue can become too thin or full of holes, and the fat underneath your skin can poke through resulting cellulite.
"Collagen is like a paper bag and the fat is like the groceries inside that paper bag. If the bag gets damaged, wet, or stretched too thin, all the groceries can bulge out." B. Greenfield
Getting rid of cellulite is based on two principles: strengthening connective tissue with resistance training and supplementing with collagen and gelatin and, decreasing body fat via a biochemistry specific diet that reduces inflammation and toxic load and that's high in collagen, gelatin and protein.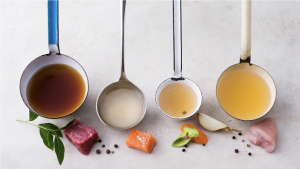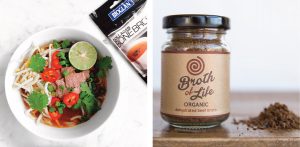 How to Choose High-Quality Collagen and Gelatin
I use both gelatin and collagen on a daily basis. For gut health, stronger hair and nails, smoother skin, healthy joints and bones, weight management and detox support. That's why it's so important that the products are exceptionally high quality.
The market has been flooded with collagen and gelatin options, however there are some low-quality options out there, so here are the key points to choosing a high-quality collagen and gelatin product:
Choose collagen and gelatin from grass-fed, pasture-raised animals only
Avoid options with fillers, additives, preservatives or other unnecessary ingredients
My favourite brands are The Beauty Chef, Great Lakes (buy online www.functionalself.com.au), ATP Science and Bioglan powdered bone broth which you can add to sauces or make a quick cup-of-soup.
Add collagen to your morning smoothie, coffee or yoghurt or make delicious gummies from gelatin, which you can add to sauces also to thicken them up. Bone broth is a whole food source of collagen which has other important minerals (zinc, magnesium, calcium and potassium) – add an extra teaspoon of gelatin for a thicker cup-a-soup and to maximise the collagen goodness. Don't forget to add MCT oil to the mix, when MCT's are blended with collagen, you get the best of both worlds: a readily available source of non-glucose spiking fats combined with a readily available source of non-glucose spiking proteins.
These supplements are easy to find, affordable and take minimal effort to incorporate into your day. Just for fun, take some before pictures, use them consistently for 2-3 months and compare your results, especially your skin's appearance. See what you notice!