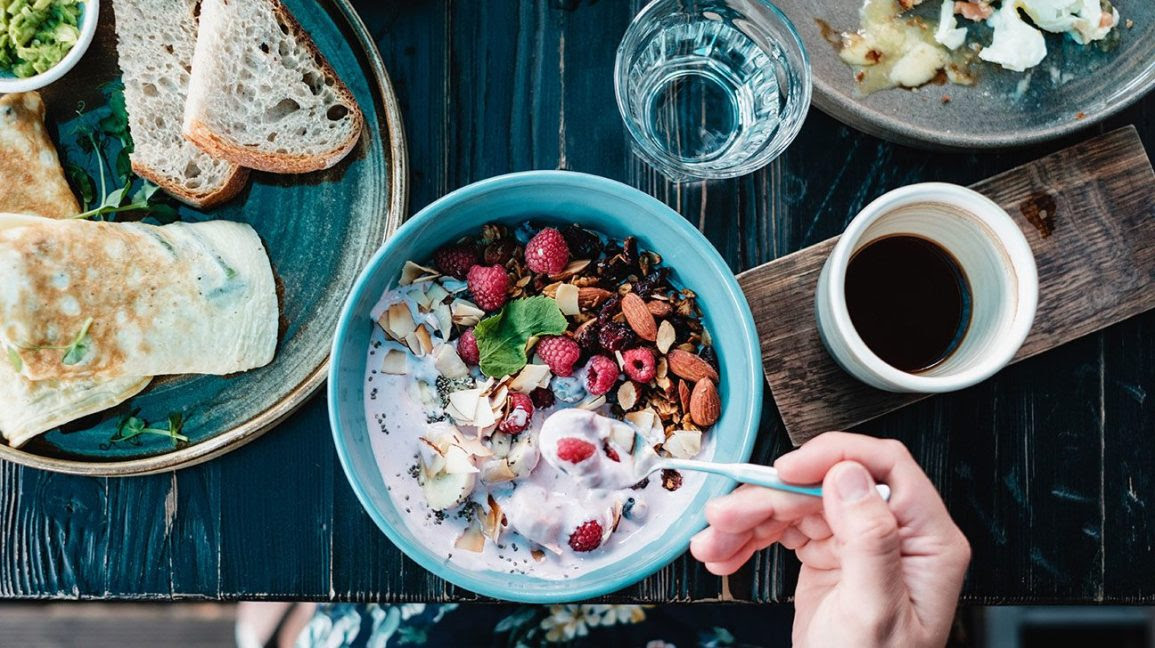 9 Easy Changes To Make If You Want To Lose 10kg Or More
06/02/2020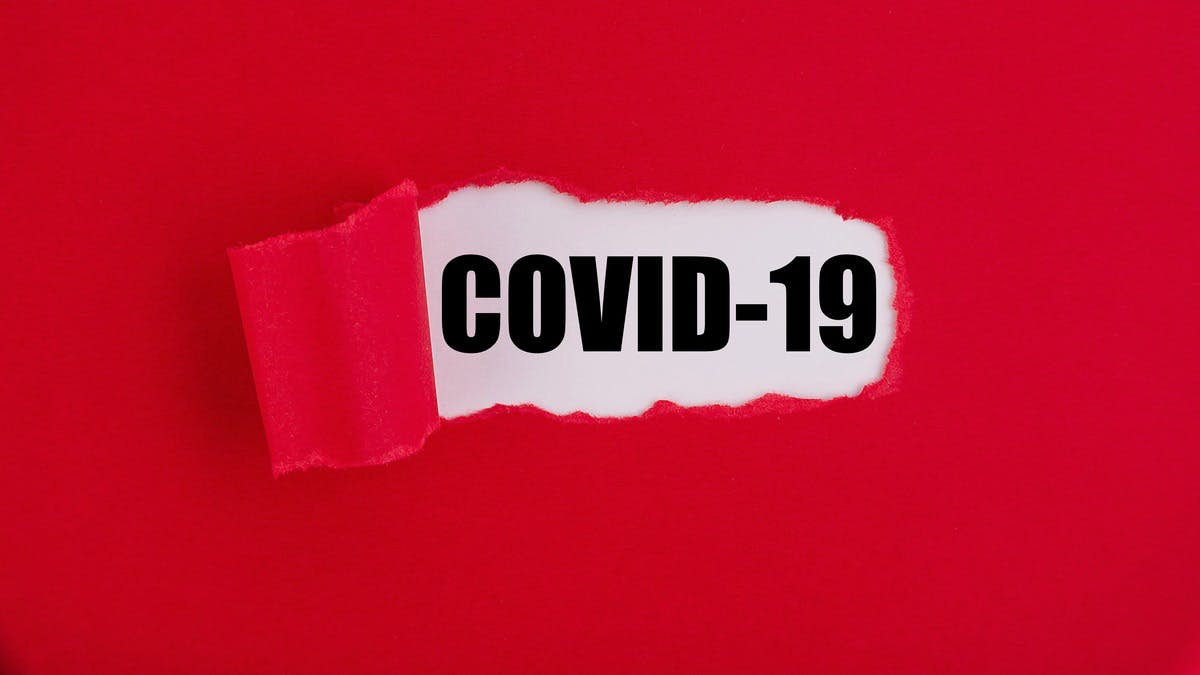 COVID-19 Supporting & Strengthening Your Immune System When You Need It Most
02/04/2020
Easy & Healthy Food Swaps That Will Help You Lose Weight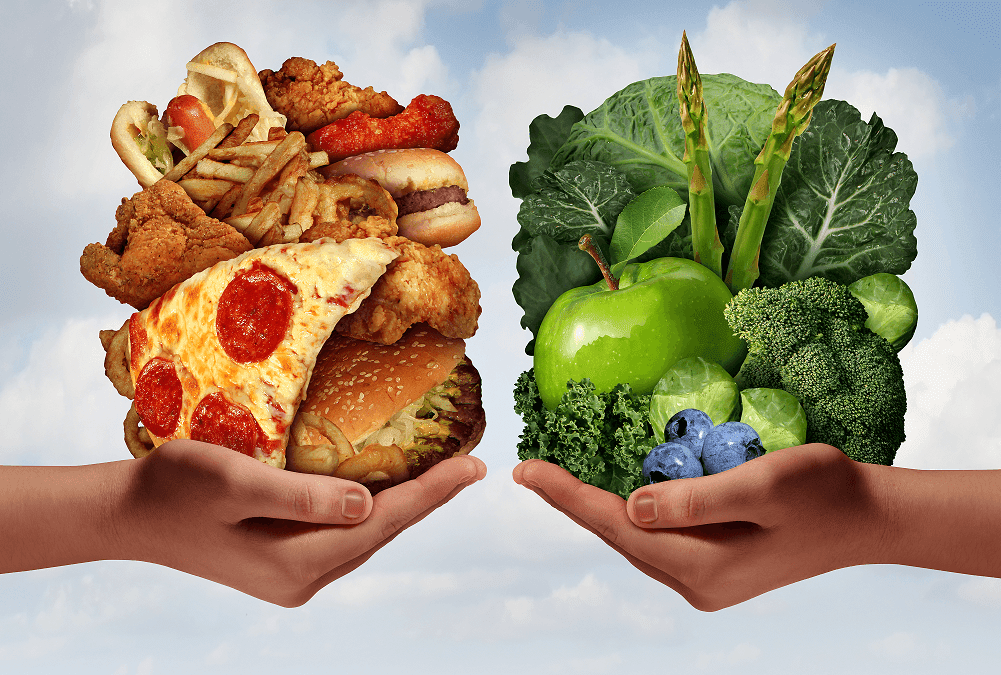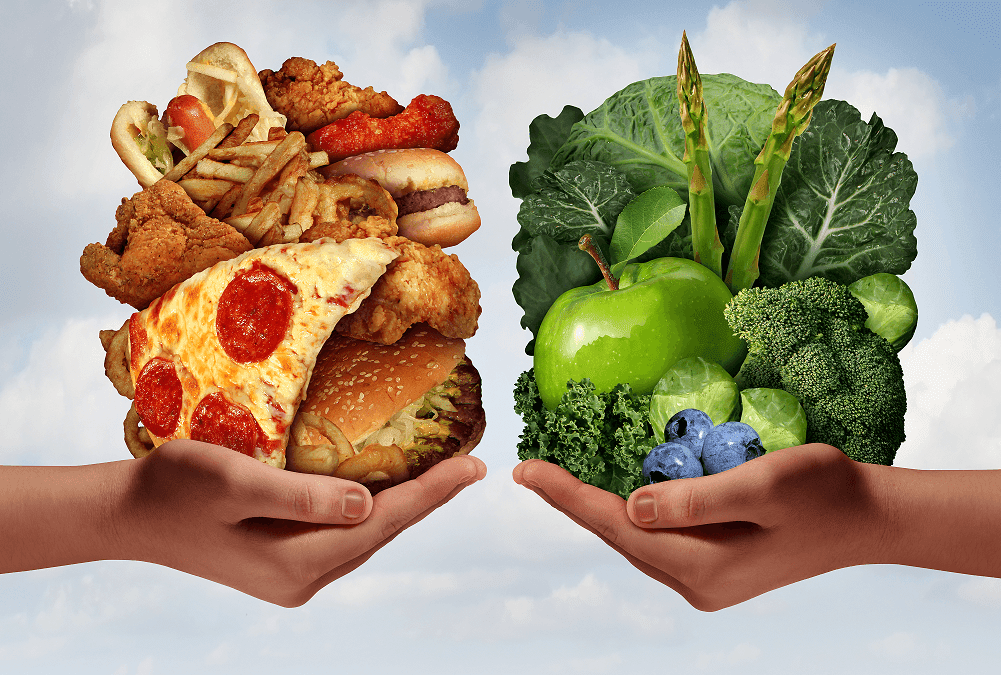 Not reaching your summer body goals? Well, a simple way to change your diet but not give up your favourite foods or meals is to try some healthy food swaps.
Choosing healthier foods is easier than you may think. By changing just a few eating habits, you can make a big difference to your diet and therefore weight and overall wellbeing – reducing your risk of chronic diseases such as some cancers, type 2 diabetes and heart disease.
The great thing is, you don't have to stop it, just swap it.
It's all about eating fewer foods that are high in calories, fat, salt and sugars and swapping them for something healthier. Remember, small changes can add up to make a big overall difference to your diet.
This list makes it almost too easy for you to not only drop weight immediately but to dramatically improve your health, because you are literally what you eat. If you eat processed foods, refined sugar and deep-fried foods the body will use that as the raw material for your brain cells. In other words, what you put into your body provides the raw building blocks for your internal physiology. If you eat garbage, you'll create a body composed of garbage.
Try to see every time you eat as an opportunity to build a better body.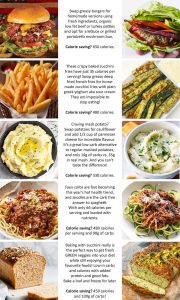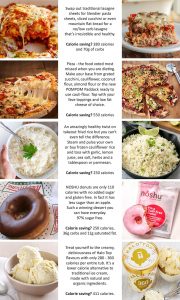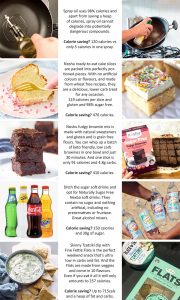 Other notable and easy food swaps;
Regular Hot Chocolate with Milk SWAP FOR Avalanche 99% Sugar Free Hot Chocolate with unsweetened Almond Milk
Sweet Chilli Sauce SWAP FOR Sriracha Hot Sauce or Celebrate Health Sugar Free Sauces
Prosecco or Champagne SWAP FOR 65 Calorie Yellowglen (also lower in alcohol)
White or Brown Sugar SWAP FOR Natvia Natural Sweetener
Honey or Maple Syrup SWAP FOR Sugar Free Walden Farm Maple Syrup
Regular or Wholemeal Pasta SWAP FOR Slendier Low Carb/Low Calorie Pasta
Peanut Butter SWAP FOR PB2 (85% less calories!)
Mayonnaise SWAP FOR Chunky Salsa or Mustard (loaded with health benefits!)
Regular Cheese SWAP FOR Light Mozzarella Cheese