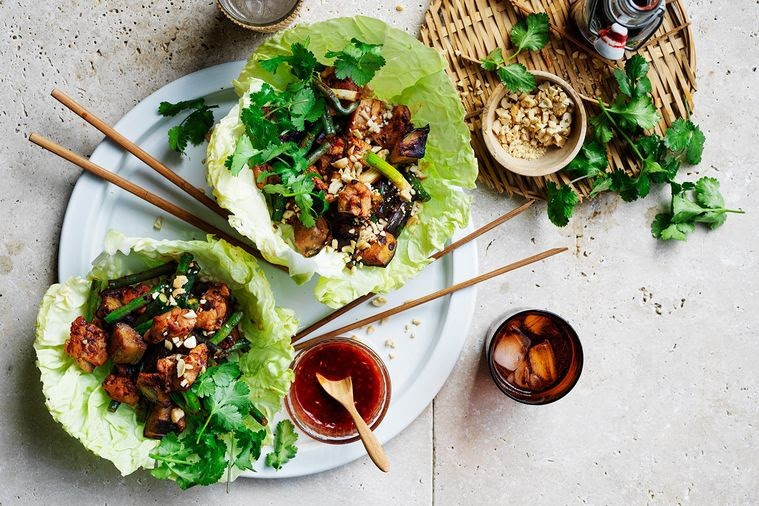 Lettuce Cups 4-Ways
06/04/2020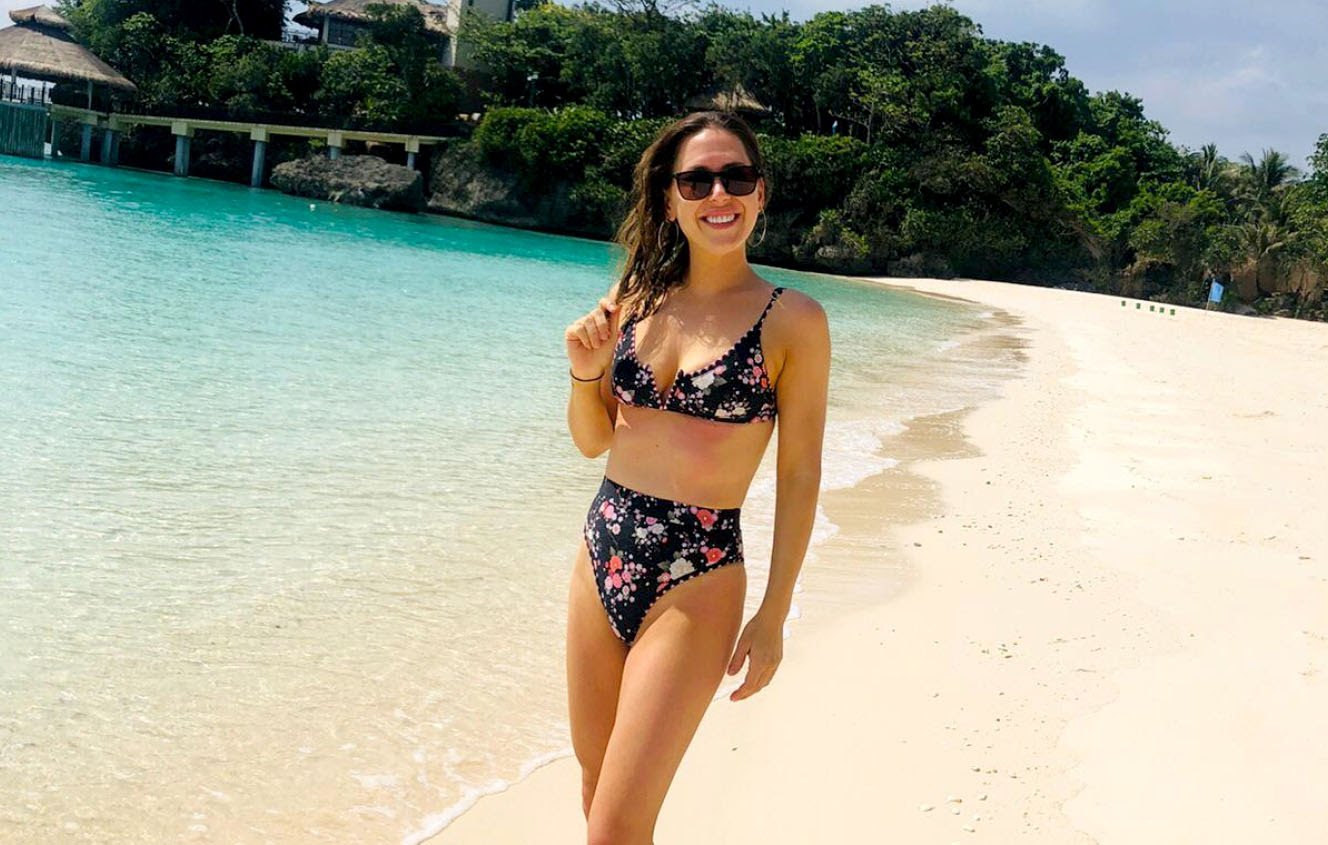 I Lost 9kg Without Exercise & Ditched My Thyroid Meds
20/05/2020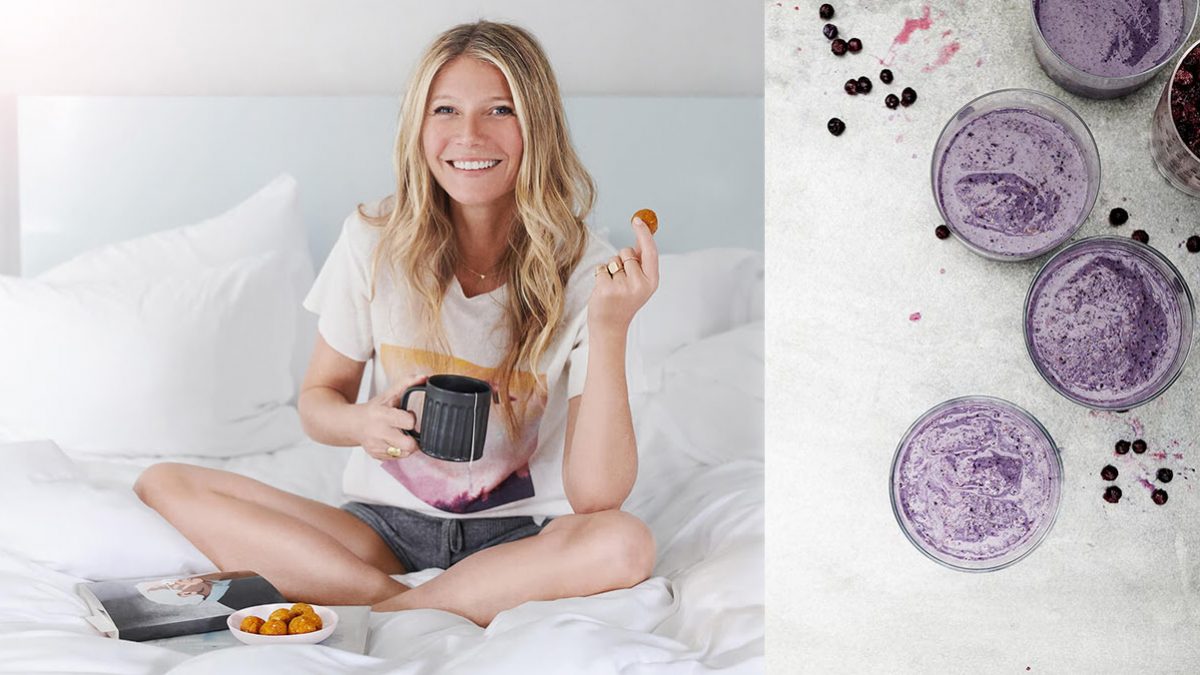 Five Ridiculously Yum Breakfast Smoothie Recipes, Including Gwyneth Paltrow's Gut-Loving Blueberry and Cauliflower Smoothie 
If your breakfast is usually a bowl of sugary cereal, pancakes with sausage and syrup, toast with peanut butter or banana bread and a cup of coffee – your first meal of the day is going to be mostly a pile of nutritionally-void, heavily-processed, appetite-stimulating and weight-inducing 'empty' calories.
Upgrade to a liquid breakfast that will nourish and energize your body with fibre, healthy fats and protein – without sugar, wheat, gluten or dairy. It's a great way to assist your body in an easier digestion-absorption-detoxification process, thus giving you a digestive rest, and the less digestion needing to take place, the better your body copes with the toxin overload that day.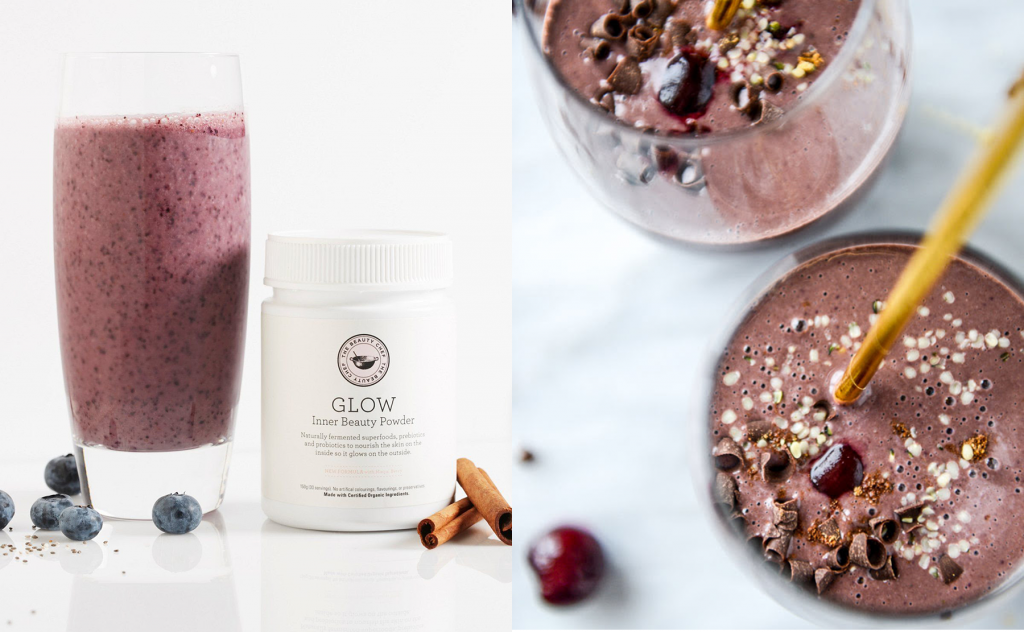 Why a liquid breakfast? If you have a smoothie for breakfast it will prolong the overall fast from when you last ate dinner, thus you will stay in the detoxification period much longer maximising its spring cleaning effects.
There is also a big difference in how your body absorbs liquids and solids. Solids come with an extra step in the digestion process-chewing. By adding bio-available quality powders such as the Welleco's Super Elixir multivitamin powder, Glow probiotic powder, collagen powder by Great Lakes and quality protein powders will allow the body to readily absorb the macro and micro-nutrients more rapidly and completely. Powders are also a great way to add superior quality and clean nutrients to your diet without all the potentially harmful effects found in many food sources these days. Plus, it will help you maintain a healthy weight and make you feel great, providing clean energy to burn throughout the day for your brain and heart.
Smoothies are bursting with an array of health promoting nutrients you could not get from one single solid meal. They provide high doses of fibre, hydration, enzymes, minerals, vitamins, antioxidants, good fats, probiotics, polyphenols, proteins and superfoods – that help boost the immune system, assist the natural detoxification process, support your liver, aid digestion, enhance your mood, increase energy, promote gut health, alkalise, support the metabolic function, help your body repair from inflammation, promote radiant skin and nourish on a cellular level whilst keeping you fuller for longer and your blood sugar in check. It's health insurance in a glass.
Beware: not all smoothies are created equal. Make sure that the veggies and fruit are blended not juiced, so that the pulp is included. Avoid using too many fruits, multiple and big servings of fats and stay away from processed ingredients like granola, nut butters, syrups and sugary yoghurts. Lastly, balance your macros by choosing 1-2 servings per each macro: protein, fats and carbs. It's so easy to assume that you can have as much good fat as you want, because it's 'good fat' right? Wrong. Fat calories add up quickly and you will end up with a calorie bomb.


If you want a smoothie to sustain you, help control blood sugar and fuel your day then it's important that your smoothie is nutritionally balanced – which means it contains adequate serves of protein, healthy fats, fibre and boosted with quality bio-available micronutrients.
1. PROTEIN 1 SERVING: Kefir, Greek yoghurt (unsweetened), protein powder, coconut yoghurt, low sugar flavoured yoghurt.
2. FATS 1-2 SERVINGS: MCT oil, coconut oil, avocado, nuts, chia seeds, flaxseeds, nuts butters.
3. CARBS 1 FRUIT SERVING: Kiwi, pineapple, berries, cherries, lime, lemon, grapefruit.
4. FIBRE 1-3 VEGGIE SERVINGS: Baby spinach leaves, kale, cucumber, zucchini, iceberg lettuce, pumpkin, frozen cauliflower, mint leaves.
5. QUALITY GREENS POWDER: GutRight, Welleco's Super Elixir, The Beauty Chef's Cleanse, Greens8000, Vital Greens, Nature's Way Greens+
6. OPTIONAL ADD-ONS: Collagen, Maca, Matcha Green Tea, GLOW Probiotic and Superfood powder by The Beauty Chef, Xtend BCAA's, psyllium husk, cinnamon, powdered vitamin C, ginger and BIOGLAN's or Nature's Way range of organic powders: Turmeric, spirulina, beetroot, acai, cacao, pro+prebiotics, kombucha, superfoods.
7. LIQUIDS: Purified water, almond milk, coconut water, ice.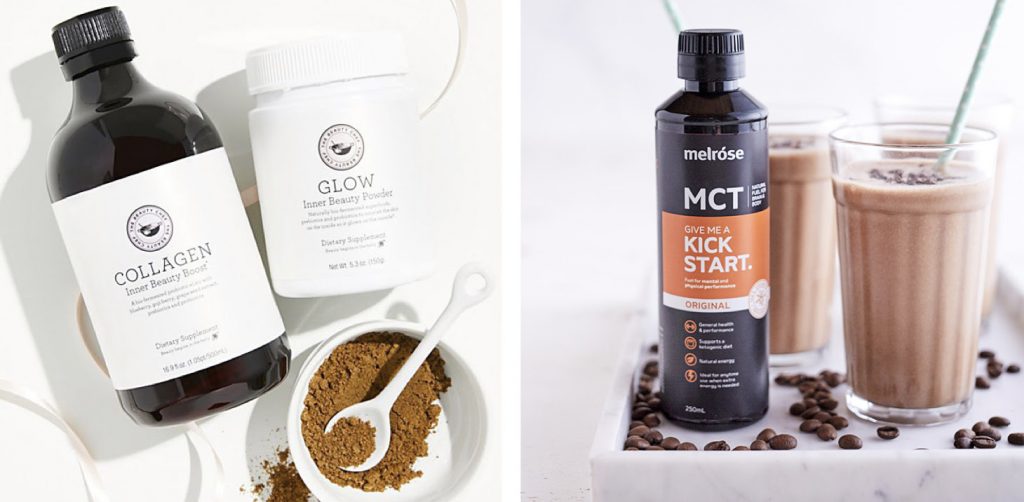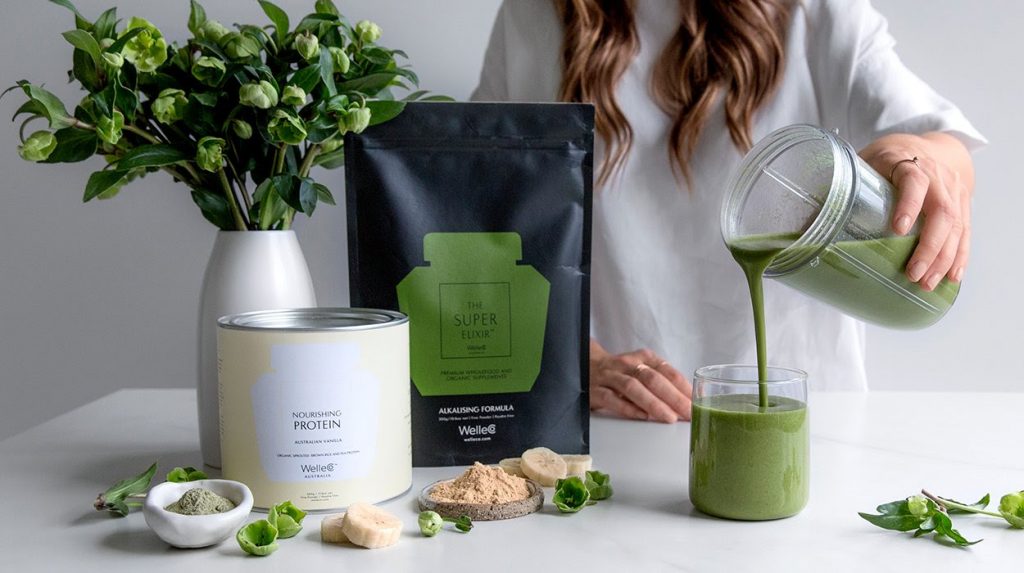 So start your engine and keep it humming all morning, with one of our nutritionally-dense, health promoting, hydrating, satisfying and quick-to-prepare breakfast smoothies:
Antioxidant Booster Smoothie
60g frozen blackberries
GutRight powder (ATP Science)
1 scoop vanilla protein
1 tbsp Collagen by The Beauty Chef
1 tsp GLOW by The Beauty Chef
1 tbsp psyllium husk
1 tbsp MCT oil
100ml Kefir or Chobani Greek Yoghurt
8 ice cubes
Top NutriBullet cup with water and blitz!
Anti-inflammation Turmeric Smoothie
1 tbsp Turmeric Breakfast Bowl mix (from Aldi)
1 tbsp MCT oil
1 scoop vanilla protein
1 tbsp Great Lakes Collagen
1 tsp Maca powder
100ml Mango YoPro Yoghurt
Pinch of cinnamon
1/8 tsp organic turmeric powder
1 tsp chia seeds
8 ice cubes
Top NutriBullet cup with water and blitz!
BodyIQ Green Breakfast Smoothie
1 heaped tsp Welleco Super Elixir green powder (or any greens)
1 tbsp psyllium husk
1 tbsp MCT oil
1 tbsp Great Lakes Collagen
1 tsp GLOW by The Beauty Chef
150ml Greek Chobani Yoghurt (plain flavour)
60g fresh organic baby spinach leaves
1 kiwi
1 scoop Kiwi/Strawberry Xtend BCAA's by Scivation
1/8 tsp vitamin C powder
8 ice cubes
Top NutriBullet cup with water and blitz!
Energy, Brain & Mood Boosting Smoothie
60g frozen cherries
60g fresh organic baby spinach leaves
1 cup unsweetened almond milk
2 heaped tsps. cocoa powder (unsweetened)
1 scoop chocolate Greens8000 (get from iHerb)
1 tbsp psyllium husk
1 tbsp MCT oil
1 tbsp Great Lakes Collagen
8 ice cubes
Top NutriBullet cup with water and blitz!
Gwyneth Paltrow's 'Modified' Gut-Loving Blueberry & Cauliflower Smoothie
60g fresh blueberries
1 tsp coconut oil
1 tbsp Great Lakes Collagen
1 scoop vanilla protein powder
1 tsp GLOW by The Beauty Chef
¾ cup vanilla flavoured almond breeze milk (unsweetened)
Juice of ½ lime
1 date (pitted)
80g frozen cauliflower florets
5 ice cubes
Top NutriBullet cup with water and blitz!
Cauliflower, in a smoothie? 
Not only does it provide great texture and act as a thickener for a low-sugar alternative to banana or low-fat alternative to avocado, its barely-there flavour means that you can sneak it in for your daily dose of veg whilst disguising it with other ingredients – so basically, you won't even notice it's in there. Not to mention that cauliflower is packed with antioxidants and phytonutrients that can protect against cancer. Its high in fibre which aids digestion and weight loss, due to the fact that it's the perfect low-carb, low-calorie option, clocking in at just 5g of carbs per 100g.
Don't stop at these recipes. Experiment with your own combinations and share them on Instagram by tagging us @bodyiqme.