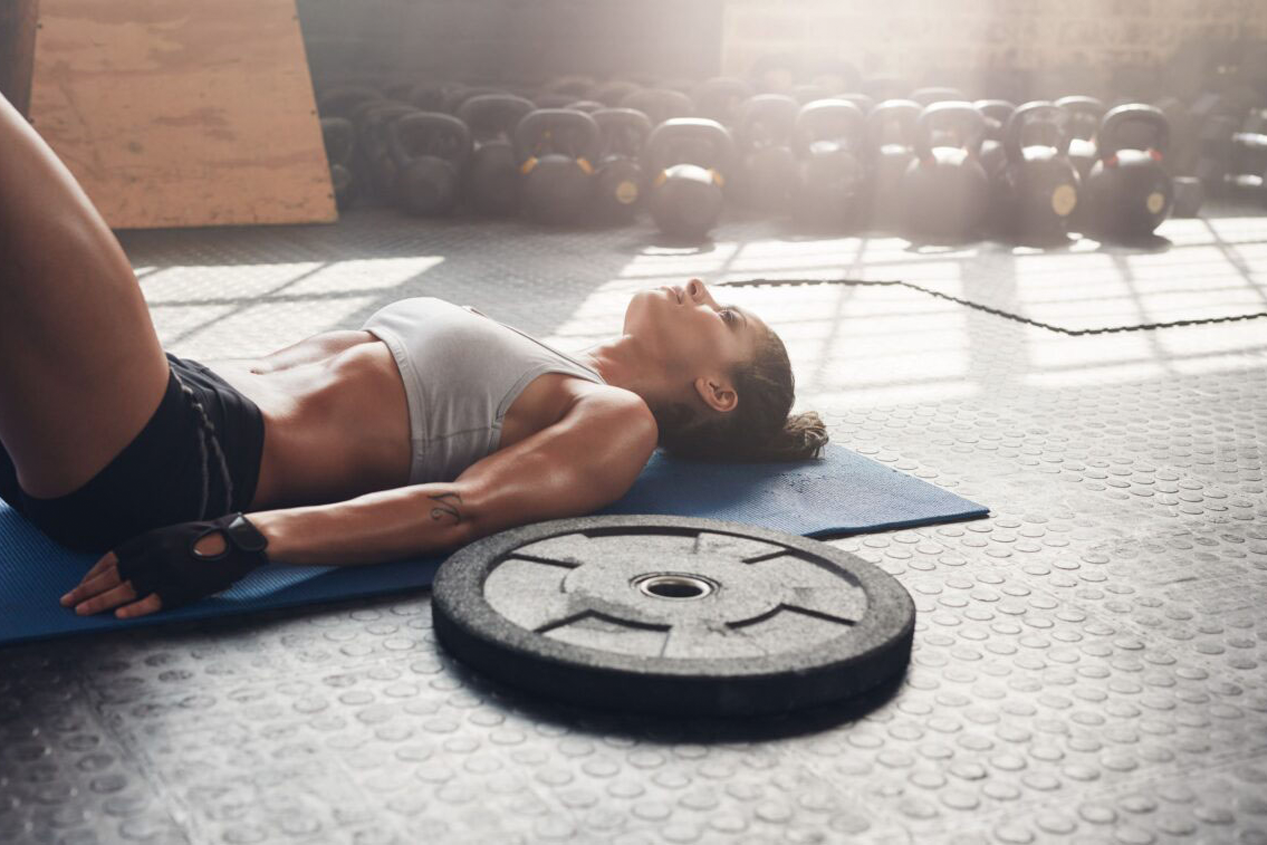 How Physical & Emotional Stress Makes You Overeat & Derails Your Weightloss Progress
20/01/2022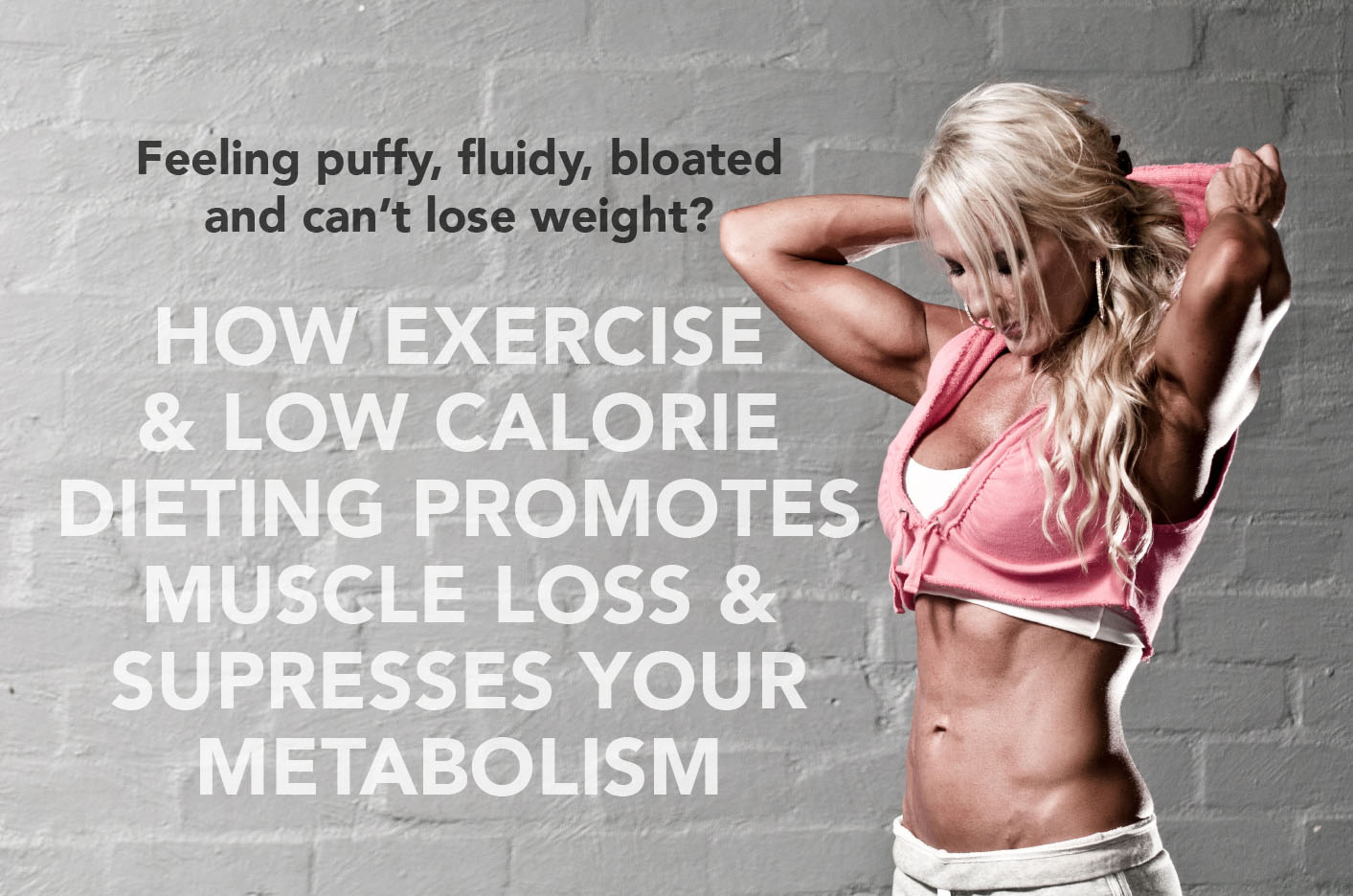 Why Eating Less & Exercising More is Making You Fatter & Sicker
13/07/2023
BodyIQ's Most Requested Prometabolic Dessert Recipes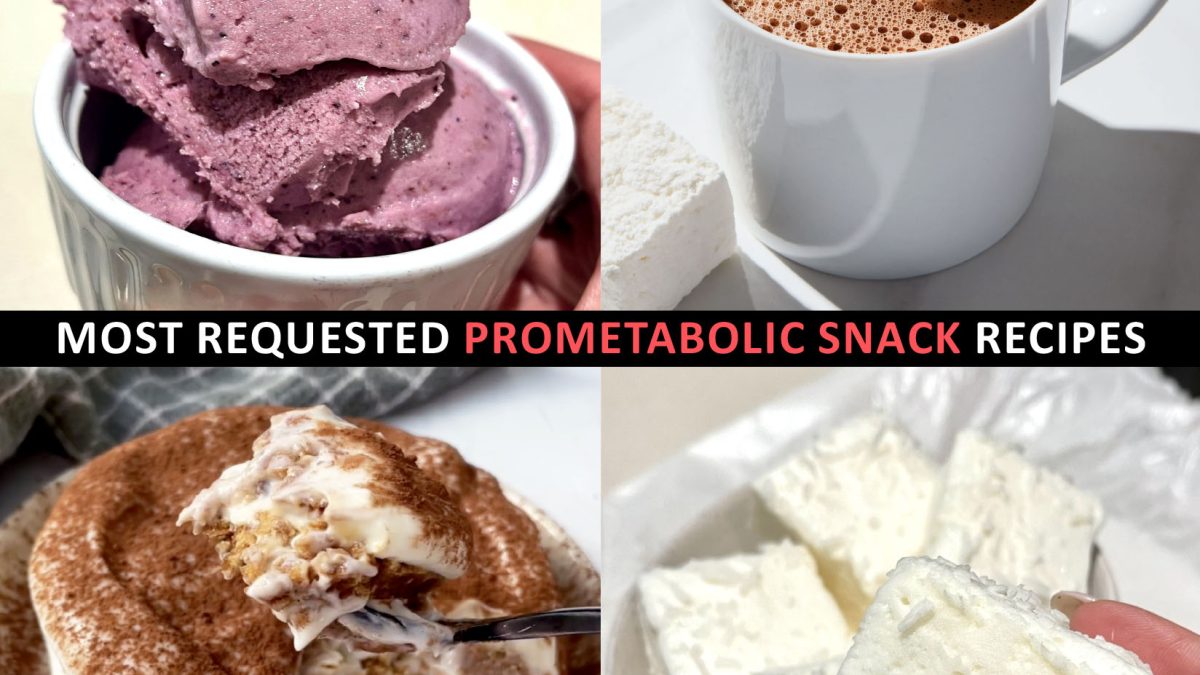 The Perfect Bedtime Snacks: Low Calorie, Easy to Make, Prometabolic & 100% Weightloss Friendly
When trying to lose weight, sleep is as important as a calorie deficit – because without quality sleep, stress hormones rise and your metabolic rate slows which encourages your body to more likely store calories as fat, especially around your midsection.
Sleep deprivation is associated with many health issues: weight gain/obesity, depression, poor recovery, fatigue, accelerated ageing, diabetes, menopause, hormonal imbalances and a weakened immune system.
Eating a small pre-bedtime snack that contains calcium, salt, casein, sugar and glycine ensures your body has sufficient nutrients to cater for the 8hr sleep-fast to reduce stress hormones, induce a deeper and more restorative sleep, and help your body repair so you wake up fresh and ready to set your day on fire!
The benefits of eating a prometabolic bedtime snack:
Lowers stress hormones
Helps stabilise blood sugar
Optimises basal body temperature (metabolic rate)
Promotes quality sleep – induces deep sleep
Lowers PTH which can contribute to insomnia
Provides nutrients for body to recover and repair
Sugars suppress the waking signal in the brain
Improves circulation
Protects from muscle loss
Increases fat loss
Milky Protein Marshmallows (Makes 2 servings)
Ingredients:
2 cups of A2 light milk (or any milk)
20g gelatin (I use Saturee brand – use code: BODYIQ for 10% OFF)
3tsp castor sugar OR Natvia sweetner
1tsp vanilla extract
Pinch of sea salt
1 heaped scoop (30g) vanilla casein protein powder OR whey – you can use ANY flavour for this. I used Rule1 Vanilla Crème casein because of its delicious vanilla flavour and quality ingredients – the protein that you use is where the flavour comes from – so experiment with different protein powder flavours: chocolate, strawberry, salted caramel etc.
Optional: 1tbsp sweetened coconut shreds
Method:
Pour milk into a small saucepan and sprinkle gelatin over the top. Heat it up lightly, about 3mins and let it cool briefly.
Transfer to a mixing bowl, add sugar, vanilla extract and salt and mix for 8mins exactly. Mixture should be fluffy and much thicker.
Add casein or whey and mix for another 1 minute.
Pour immediately into a baking paper lined tray and sprinkle coconut shreds over the top.
Refrigerate for at least 30mins – the longer the better.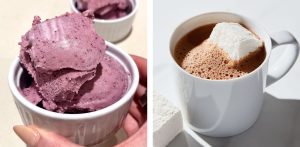 Frozen Blueberry Cheesecake (Makes 1 serving)
Ingredients:
125g reduced fat cottage cheese
5-10g grass-fed collagen (I use Saturee brand – use code: BODYIQ for 10% OFF)
2tsp raw honey or sugar or Natvia sweetener
75g frozen blueberries
Splash of A2 light milk
Pinch of sea salt
Method:
Nutribullet all ingredients and transfer into a dessert bowl.
Freeze for 30mins or eat straight away – it's delicious either way!
Best Hot Chocolate Ever! (Makes 1 serving)
Ingredients:
200ml A2 light milk (or milk of choice)
2x squares of Lindt Excellence 85% dark chocolate
2tsp castor sugar or maple syrup or Natvia sweetener
2tsp cacao powder
Pinch of ground cinnamon
Pinch of sea salt
5g collagen (I use Saturee brand – use code: BODYIQ for 10% OFF)
Topping options: grated Lindt chocolate or milk froth or marshmallows or small scoop of vanilla Haagen Dazs real ice-cream
Optional: add in 15g of vanilla casein or whey powder
Method:
Heat milk over medium heat until simmering.
Add in Lindt chocolate, cacao powder, sugar or maple syrup, cinnamon, salt and collagen and whisk with a fork until ingredients dissolve and become smooth.
Pour mixture into a mug and top with Lindt choc shavings (grated), marshmallows, milk froth or quality vanilla ice-cream.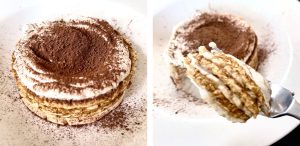 Rice Cakes Collagen Tiramisu (Makes 1 serving)
Ingredients:
3 thin rice cakes
135g vanilla YoPro yoghurt
15g vanilla casein or whey powder
10g collagen (I use Saturee brand – use code: BODYIQ for 10% OFF)
Splash of coconut or A2 light milk
Cup of decaf or real coffee – it won't keep you awake as you are using a very small amount. Alternatively make this strawberry or caramel flavoured by using strawberry or caramel yoghurt and casein or whey – dip the rice cakes in A2 light milk instead of coffee.
Topping: 1-2 g cacao powder or Avalanche chocolate powder
Method:
Prepare a cup of black coffee.
In a bowl, mix yoghurt and protein powder. Add splash of milk if needed. Mix well.
On a serving plate (or bowl) add a layer of yoghurt mixture.
Dunk one rice cake in the coffee then place this on top of the yoghurt layer.
Repeat the steps to create layers of rice cakes and yoghurt mixture.
Put the tiramisu in the fridge for 30 minutes – 1 hour.
Dust with cacao or chocolate powder before serving. Enjoy!
Summer bodies are made in winter.
Join the BodyIQ's 8 week online Metabolic Makeover Challenge to get you started on your health and weight loss journey. Your only regret will be that you didn't sign-up sooner!
Article by Kinga Fourie
Certified Nutritionist, BodyIQ Founder & IFBB Figure Champion