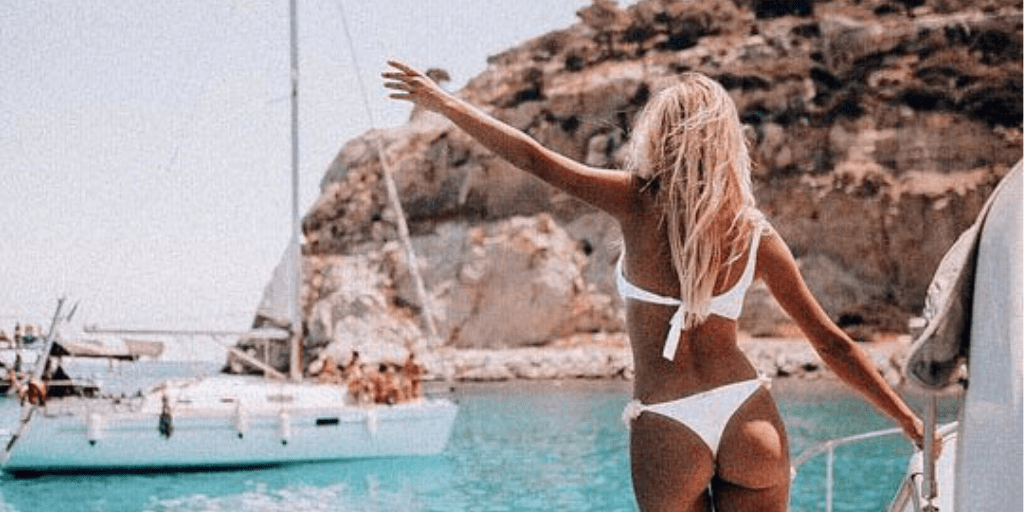 Stay Fit While Travelling
19/11/2019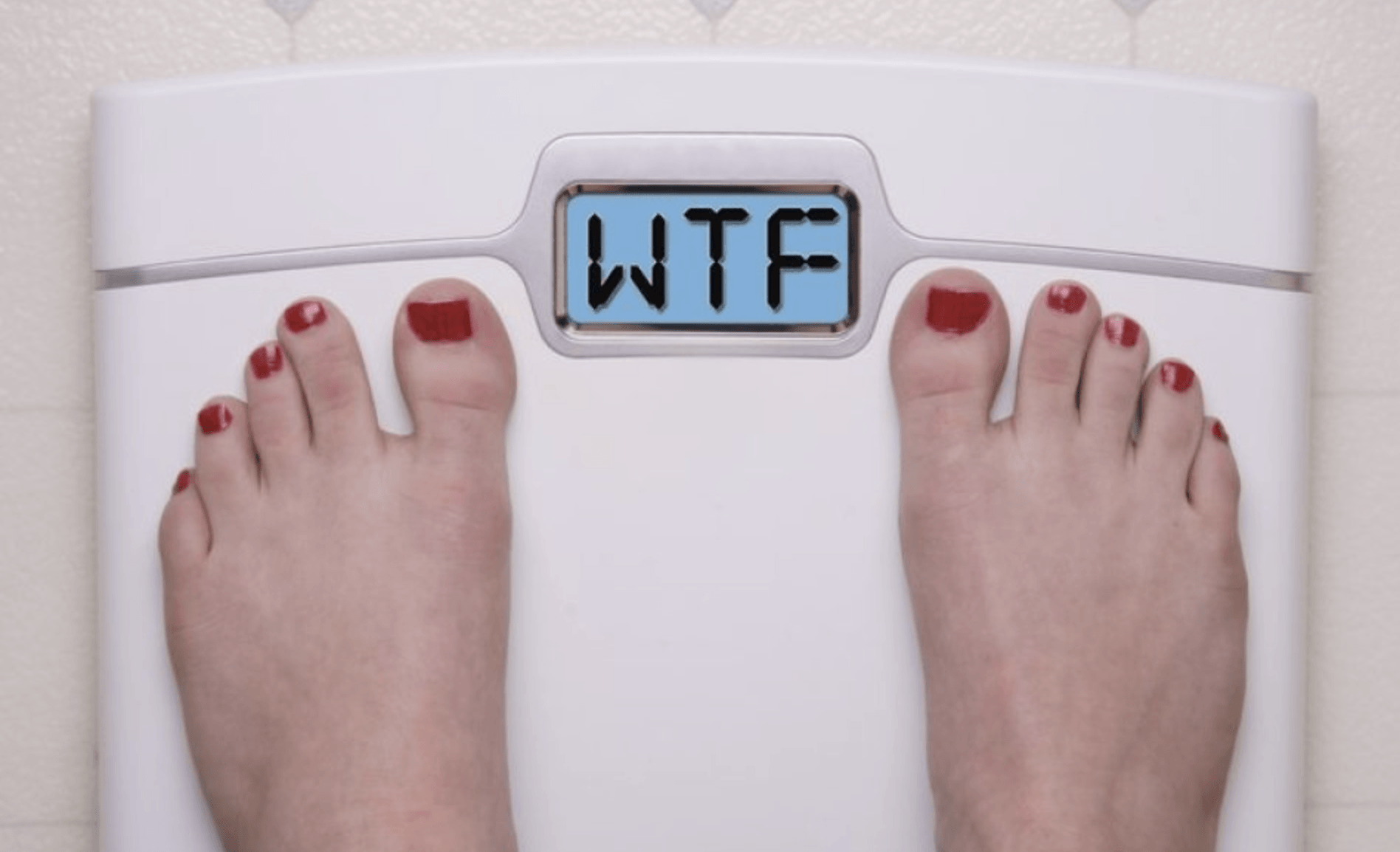 How Does Stress Affect Your Weight? Pt. 1
19/11/2019
How Does Stress Affect Your Weight? Pt. 2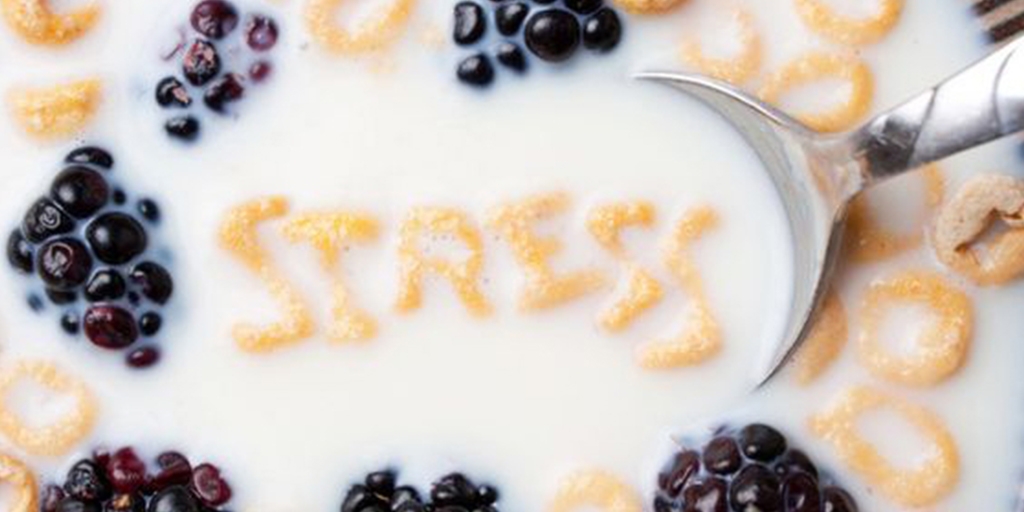 A huge – and I mean huge – amount of research over the past two decades shows that stress causes both obesity and diabetes in a variety of ways. Studies also show that stress makes it hard to lose weight. This is one reason why some people just can't seem to lose weight no matter how well they eat or how much they exercise, and if they do it's a slow slog. I believe stress is one of the most important – yet most often ignored – factors driving the diabesity epidemic.
Why does stress lead to weight gain?
This is how:
Raises your blood sugar
Increases cortisol and the desire to eat high sugar + high fat snacks and foods
Reduces your ability to burn fat
Increases the rate at which you store fat
Causes hormonal imbalances
Reduces your growth hormone – the most important hormone in weight loss
Increases belly fat which is the hardest to lose
Decreases thyroid which slows down your metabolism
Plays havoc with your gut microbiome which may lead to IBS, IBD and GERD
Makes cells less sensitive to insulin (hello diabesity!)
When we experience long-term stress, our body can get the message to hold on to more body fat than it otherwise would. It does this in an attempt to ensure our survival.
Stress can also kick off another reaction that impacts the body's ability to use fat as a fuel, one that's related to thyroid function and slowing of metabolism.
So even if you aren't eating more than usual, experiencing high levels of stress may cause you to gain weight.
Adding insult to injury, stress not only makes us fat, but it also causes a host of ailments including:
Accelerated aging
Heart disease
Asthma
Diabetes
Insomnia
Headaches
Depression and anxiety
Gastrointestinal problems
Alzheimer's disease
And if those weren't bad enough … Premature death!
Yikes! It's time to de-stress.

The #1 thing that prevents women from losing weight was very shocking to me when I first learned of it…
Here's my story…
I had no understanding of what was actually going on biologically in my body when experiencing day after day, stress, anxiety, overwhelm. I had no idea about the myriad of hormones coursing through my body because of my emotions that were actually keeping me fat!
When something stressful happens, your brain tells your body to release specific hormones. Adrenaline and cortisol (often called "the stress hormone") flood your body, and this causes two very big problems for somebody trying to lose weight…
#1 – It slows down your digestion. And therefore, harder to lose weight!
#2 – It constricts your blood vessels along with a few other key biological changes that control how you think, how your body and brain function, how strong your food cravings come on, and how quickly your brain can react to a given situation.
These two things combined mean that when you're stressed you make worse decisions about what to eat, breaking your eating and exercise habits, and then you struggle to digest quickly, putting on more weight!
You end up overeating because our brain is looking for pleasure – serotonin. Serotonin is a neurotransmitter, which, when released, brings about feelings of calm, happiness, peace, and satisfaction. And carbs and sugar are the exact foods which provide the building blocks for serotonin.
Shortly after your sugar rush, your insulin levels drop and you feel exhausted, which triggers a craving for more sugary carbohydrates to get you back to the sugar high. It's a vicious cycle!
It gets worse…
Stress also decreases your nutrient absorption, so even if you are eating well you won't be able to absorb them…
It increases salt retention making you bloated…
It affects your cholesterol levels…
It impacts your immune system, endocrine system, nervous system, everything!
Stress literally creates a hormone that makes you fat and is directly related to abdominal fat!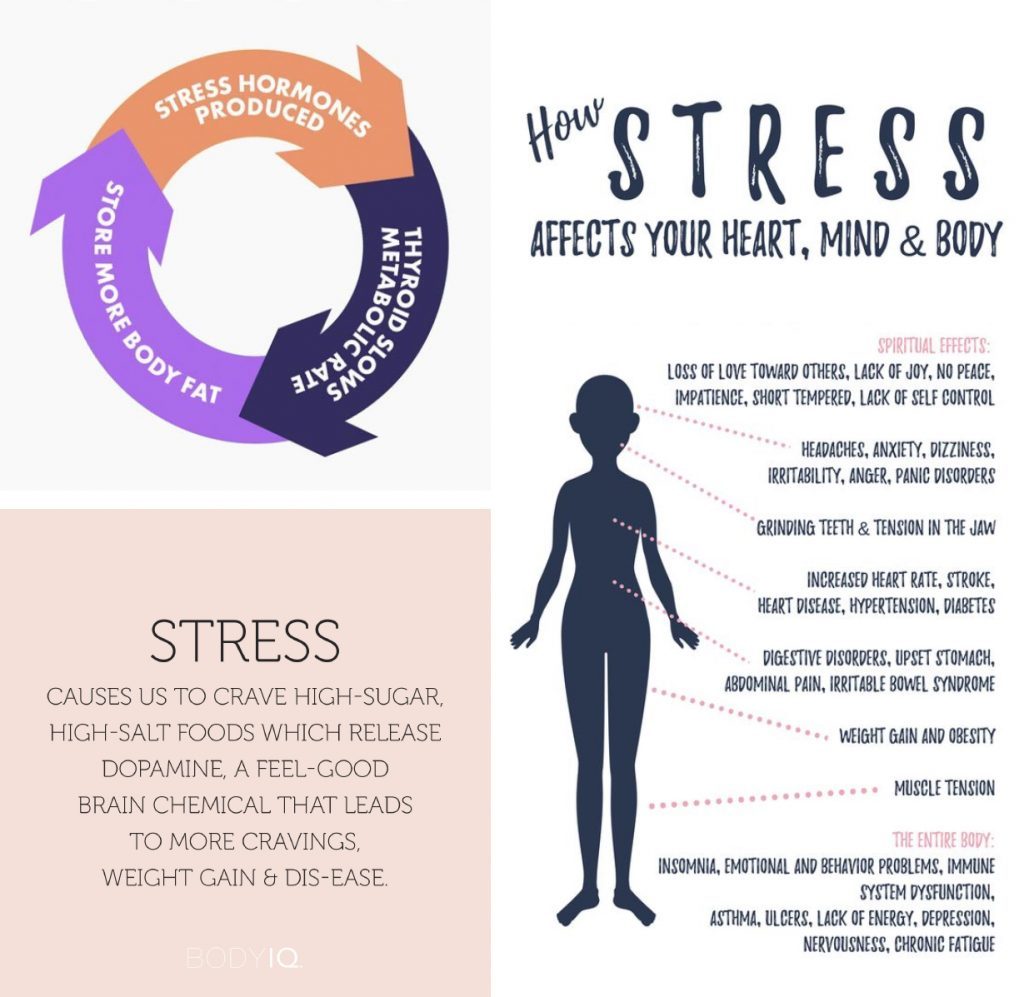 Mindset & Stress Management
It all STARTS here. I've done extensive research and tested and trialled, how our mind can propel us higher, push us harder and turn our goals into a reality we believe is possible … OR we sink dreams without us even realizing it.
Don't believe me? A 2015 study conducted by researchers at Ohio State University found that stress was linked to a slower metabolism in women. They found that on average, women who reported one or more stressor during the previous 24 hours burned 104 fewer calories than the non-stressed women.
It's imperative therefore, you monitor your daily thoughts and beliefs to avoid or redirect self-limiting thoughts and create daily stress management habits that cooperate and support your goals, keeping you healthy and sexy for life.
Part 2 of this blog will reveal how easily you can dial your stress down, accelerate weight loss and never – diet – AGAIN!