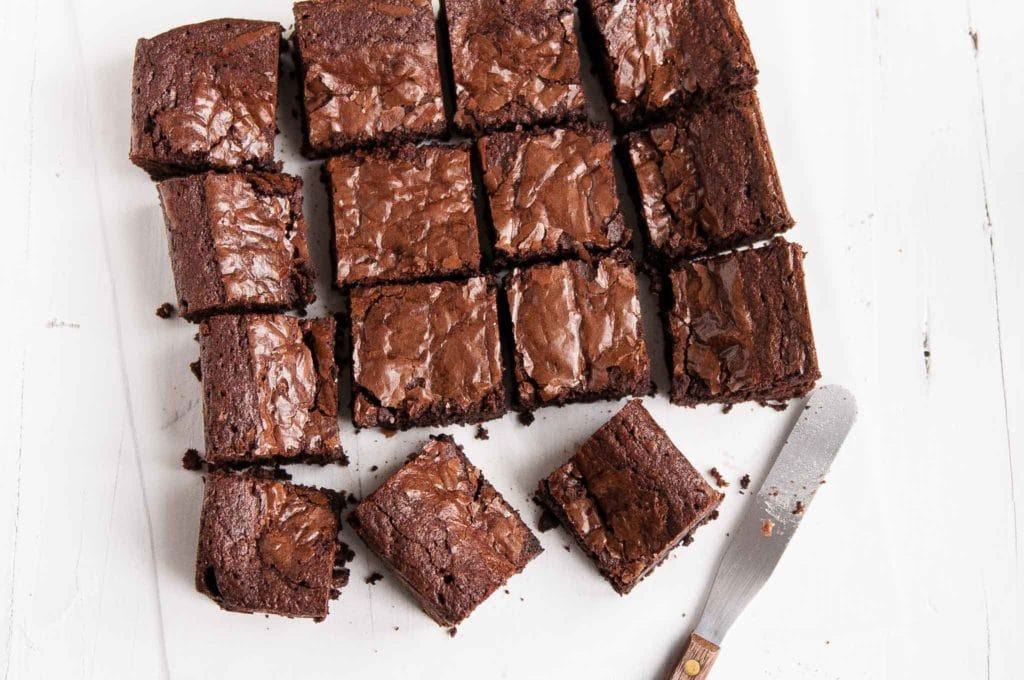 Decadent Holiday Desserts That Won't Derail Your Diet
23/12/2019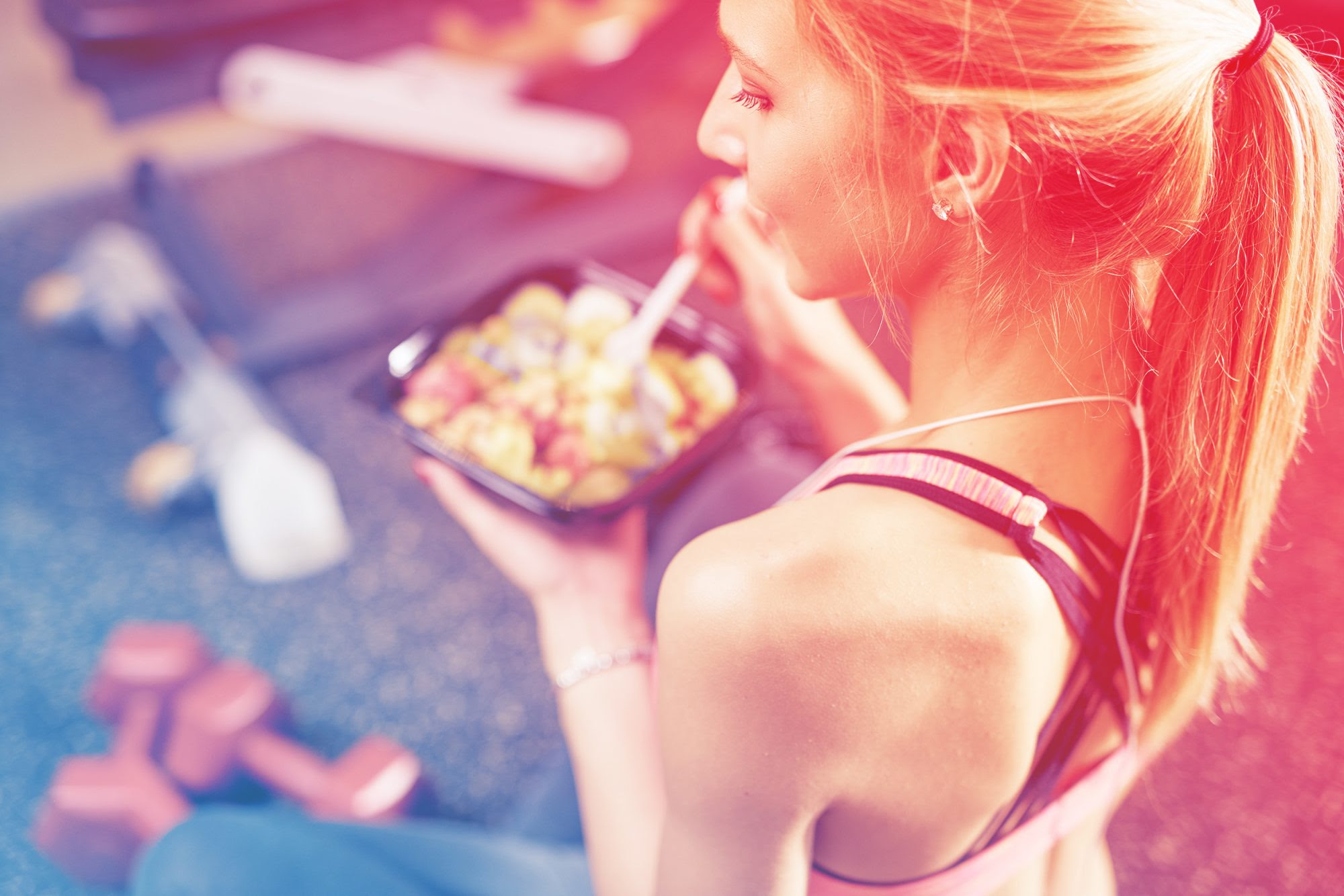 Reverse Dieting – The Secret Diet After The Diet That Prevents Weight Rebound
23/01/2020
Holiday Damage Control Tips That actually Work & Require No Exercise.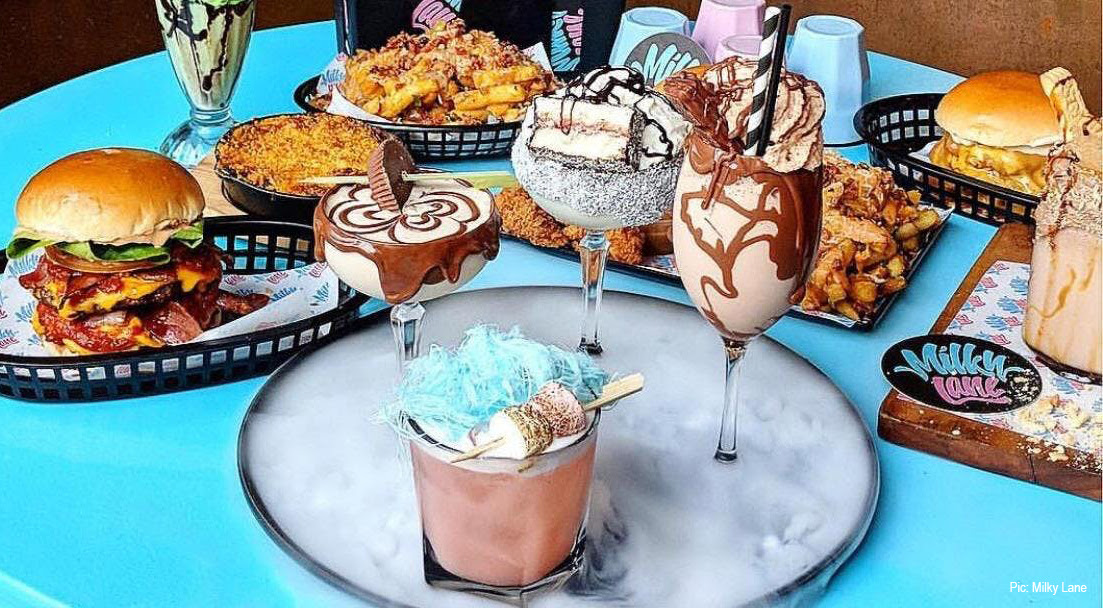 As if getting back to the grind wasn't bad enough, you're also faced with weight gain, breakouts, bloating and perpetual dehydration.
When the festive season is over, you may be feeling a little shocked at how quickly the kilos have accumulated, frantically searching for loser clothing and quick fixes. The holiday bloat is real and it's all thanks to consuming a little more processed carby delights, dessert and alcohol. Unfortunately, there's no way to un-eat what you ate, but you can do some damage control and get back on track for the new year, and you can do it without punishing yourself.
The battle of the bulge is won with small, incremental, daily habits, rather than overwhelming and intense fitness programs coupled with restrictive tuna + rice + broccoli one-size-fits-all diet plans.
If you can't be whisked away to a luxurious detox spa for the next week to detox and shed those holiday kilos, you can certainly apply a few easy 'damage control' tactics for a post-festivities reset.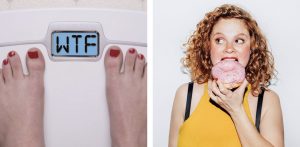 Here's our top 10 'Damage Control' tips to offset holiday overindulgence:
Control your environment: purge your office and home! Get rid of any uneaten left-over temptation, alcohol and snacks and stock up on delicious healthy options.
Eat light at night: don't go to bed full. At night-time eat few calories and lighter meals that digest quickly and easily such as zoodles, fresh salads, white fish, chicken, tofu, fermented foods and grilled veggies such as asparagus and broccolini.
It takes a village: Spend time with like-minded people and avoid people who will sabotage your goals. If your spouse or friends are not on board – it will be difficult to stick with your plan.
Hydrate with 2-3L of quality water daily: The Good news about those extra kilos is that a lot of it likely is water weight. Fluids are the key since extra salt, sugar, processed carbs, and alcohol can dehydrate your body and leave you bloated, heavy and tired. The best way to flush the toxins out and reduce fluid retention is to drink more water. And the best way to start your day is with a warm lemon glass of water first thing in the morning.

Cut the gluten, grains, dairy, processed carbs and sugar for 30 days: Take a break from the junk. Sugar and processed carbs are a major culprit of mood changes, weight gain, bloating and dull, oily skin.
Start taking probiotics: If you haven't jumped on the probiotics bandwagon yet, there is no better time than post holiday festivities. A healthy gut will improve your digestion, allow easier detoxification and help your skin glow again. Our favourite is Glow by The Beauty Chef.
Intermittent fasting: this is a fantastic way to switch on your body's natural 'spring cleaning' system – autophagy. Eat your last meal at 7pm and consume your first meal at 11am – with either a nourishing, low calorie, green smoothie or a bulletproof coffee instead of breakfast. It is in a fasted state that your body is better at burning fat for fuel.
Stop snacking: Eat 3 main meals and ONE snack only. Snacking keeps you in a fed state and sabotages weight loss. Make sure your main meals are macro balanced, packed with fibre which allows you to feel fuller for longer and loaded with colourful veggies.
Sweat! Get to a steam room, sauna or even better an infrared sauna as many times as you can. Sweating is critical for toxin elimination.
Plan your meals in advance each week: You can really set yourself up for success by planning your weekly meals, shopping for your groceries and prepping your lunches. Keep it simple, keep it fresh and know ahead of time what you will be eating. Half the problem of eating crap is being unprepared – starving, rushed and stranded in the middle of a food court – you really don't need that kind of pressure.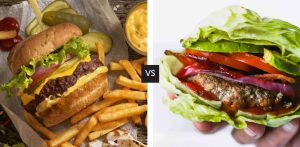 Above all, get creative with your meals! Make Burger bowls or bunless burgers and skip the processed breads, swap unhealthy deep-fried donuts for Noshu healthy versions and make your bolognaise with Slendier carb-free pasta or zoodles. Want fries with that? Zucchini fries are the bomb!
We all overindulge from time to time and, during the holidays, it's easy to get derailed from our healthy habits. Getting back on track right away is one of the best ways to deal with the guilt, bloat and weight gain that comes from overindulgence. Each healthy choice you make is a reminder of your commitment to a healthier future for you and your family.
Break-fast with this easy Green Smoothie
This delicious green smoothie is a nutritional powerhouse – break-fast at 11am and reap the array of health and weight loss benefits.
1tbsp MCT oil
1tsp your fave Greens Powder (Welleco, GutRight, The Beauty Chef or Vital Greens)
1 kiwi
½ frozen banana
60g fresh organic baby spinach leaves
1tbsp psyllium husk
Big squeeze of lime
Top with half water / half unsweetened almond milk
Add extra ice cubes
BLITZ in Nutri-Bullet … ENJOY!
Remember, it's not just about one meal, it's about your overall lifestyle and diet as a whole and it's the little choices that amount to significant and sustainable long-term changes. Visualise your end goal, stay strong and bon appétit.