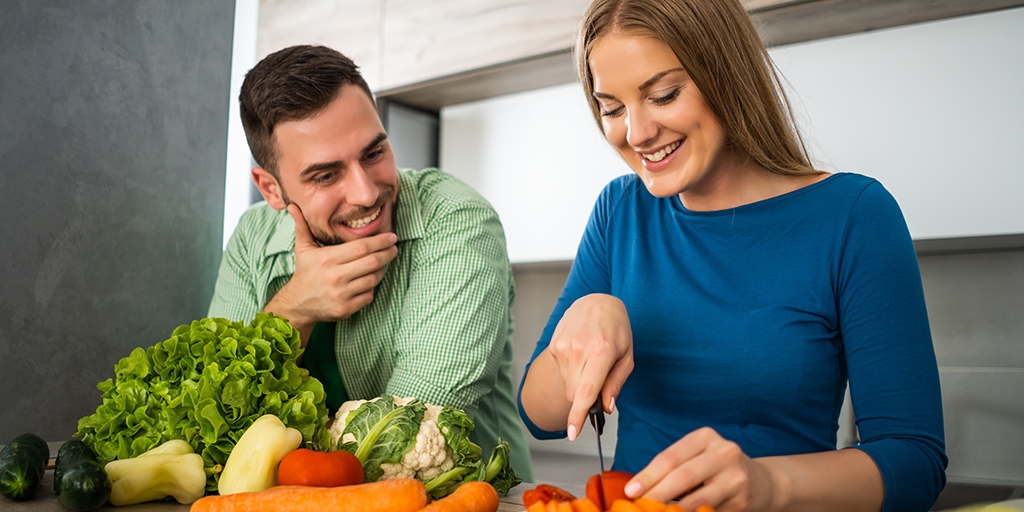 Couples Who Diet Together, Stay Together
20/11/2019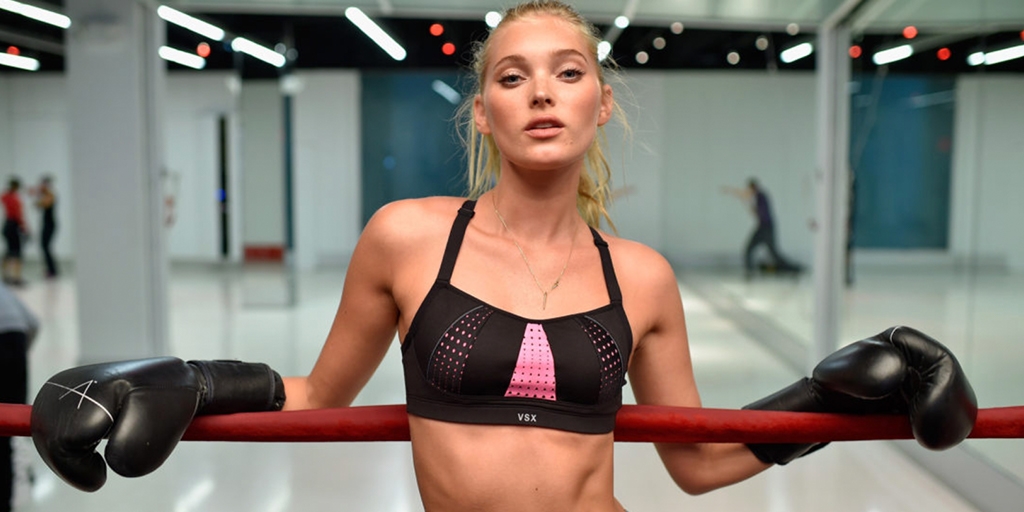 The 1 Secret Fat That Will Make You Skinny
21/11/2019
Victoria Secret Model Shanina Shaik's Diet Secrets Revealed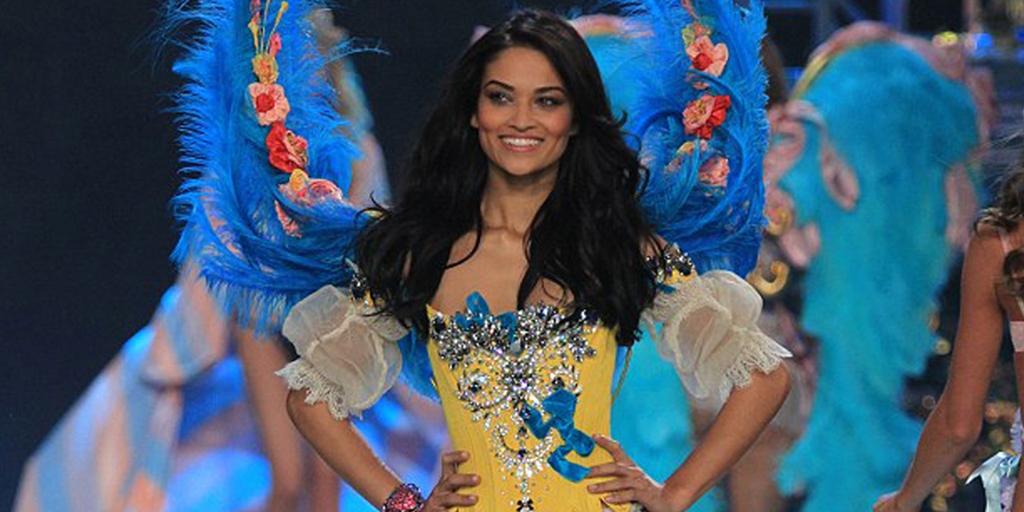 As seen recently in Harper's Bazaar, Shanina spills the beans on exactly HOW she maintains THAT Angels body;
"I base my diet around eating for my blood type (Type-O), which for me means more protein and not so many carbs. I'm a big meat eater, which is recommended for my blood type – it's a lot of protein and vegetables for me.
A typical day of eating for me would be my protein shake – it's a pre-made chocolate flavoured protein shake that I mix with filtered water – or an egg omelette with spinach. For lunch I usually have a salad with lots of greens and some protein, and then for dinner I'll have protein and vegetables again. I try not to snack a lot throughout the day, but if I do, I'll snack on 1-2 pieces of fresh fruit that's compliant with my blood type.
Every now and then I'll indulge but it's rare, otherwise I'll opt for steamed fish and a huge salad when I go out.
I usually end up working out about three to four times a week, giving it my all and focus on strengthening and toning and drink A LOT of filtered water as it keeps my face looking fresh."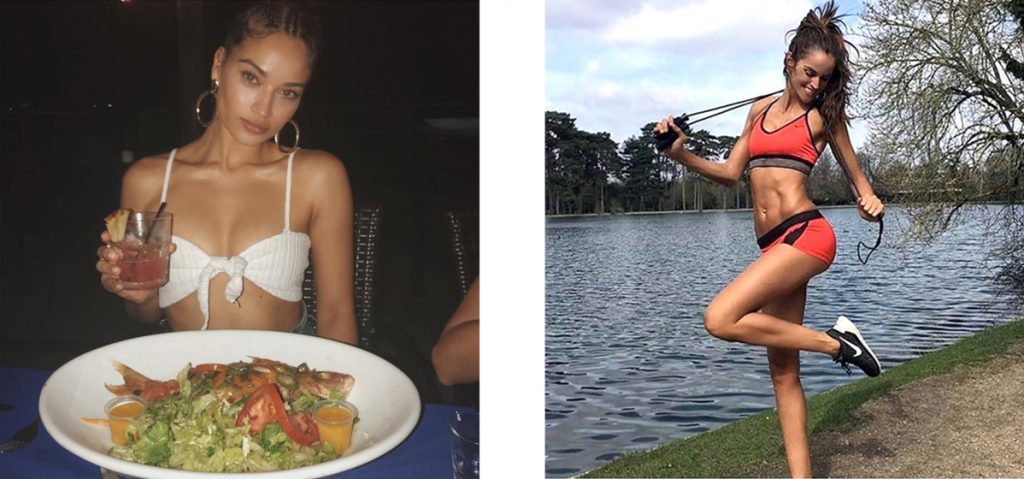 Have you ever felt like a particular food doesn't quite agree with you, but not to the point of intolerance or have you ever wondered why you eat the same foods as your sister or friends, but you seem to put on more weight than them?
That's because there is NEVER one size-fits-all approach to weight-loss and that's exactly WHY fad diets don't work long term. Learning about your blood type, and the foods that most suit your system is key to not only losing kilo's but keeping them off! Everyone's bodies store fat and respond to diets differently – one man's food is another man's poison (literally!).
Eating incompatible foods over time weakens your immune system causing your body to rapidly age and brings on dis-ease. And thus, your immune system spends most of its time fighting and processing these foods instead of keeping you from dis-ease as it was designed to do.
Knowing which foods suit your system is a game changing tool to have in your health and wellbeing arsenal.
Here are some of the recommendations according to the "Eat Right for Your Type" diet:
Those with type O blood should choose high-protein foods and eat lots of meat, vegetables, fish, and fruit but limit grains, beans, and legumes. To lose weight, seafood, kelp, red meat, broccoli, spinach, and olive oil are best; wheat, corn, and dairy are to be avoided.
Those with type A blood should choose fruit, vegetables, tofu, seafood, turkey, and whole grains but avoid meat. For weight loss, seafood, vegetables, pineapple, olive oil, and soy are best; dairy, wheat, corn, and kidney beans should be avoided.
Those with type B blood should pick a diverse diet including meat, fruit, dairy, seafood, and grains. To lose weight, type B individuals should choose green vegetables, eggs, liver, and licorice tea but avoid chicken, corn, peanuts, and wheat.
Those with type AB blood should eat dairy, tofu, lamb, fish, grains, fruit, and vegetables. For weight loss, tofu, seafood, green vegetables, and kelp are best but chicken, corn, buckwheat, and kidney beans should be avoided.
Diet not working? Maybe it's not your type.
Join BodyIQ for your customised bio-individual diet and lose up to 15kgs in 3 months without exercising!
Next group starts 21st – 28th January!
Email info@bodyiq.com.au for more info.
Kinga XO
BODYIQ Founder, Nutritionist & IFBB Figure Champion
'You are how you Eat+Move+Emote+Live!'